The Twitter microblogging service reports the death of the Right Sector leader Dmitry Yarosh. At the same time, the message was published from the page of Yarosh himself. Russian and Ukrainian media picked up this information. In particular, the material about the death of Yarosh was published in the Internet newspaper
Dni.ru
.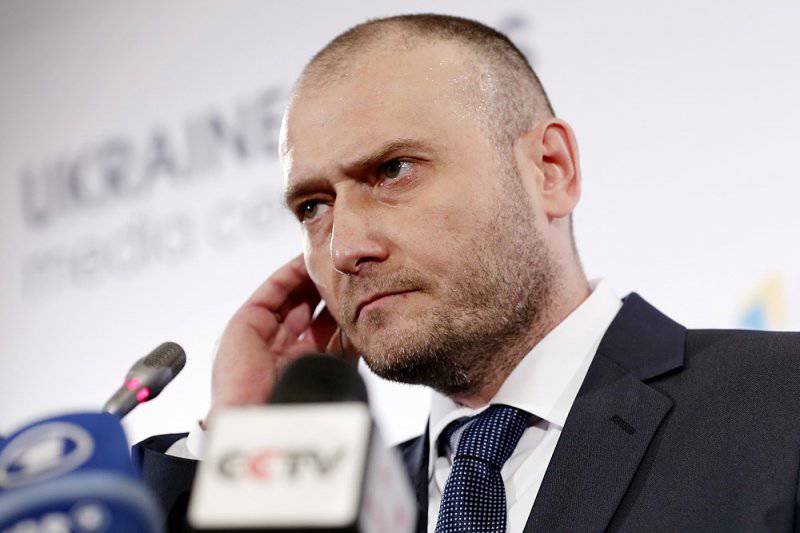 Quote from Twitter from Yarosh's page (@ru_yarosh or Pan Yarosh):
This twitter will no longer incite hatred towards Russians. Scum was killed near Ilovaisk.
It turns out that someone who took part in the destruction of Yarosh or found a corpse using an action movie's smartphone seemed to have published this message from the page of the leader of Pravosek.
But after about an hour the following message appeared on the Yarosh page:
On the issue of returning the phone, contact the 76 Guards Airborne Assault Division. We do not need someone else.
If we compare these two messages, the person who publishes them tries with all his might to show not so much that Yarosh was killed ("killed"), but the fact that Russian soldiers from the 76 Airborne Division are operating near Ilovaisk (dislocation is in the Pskov Region) .
If we assume that Yarosh was killed and a smartphone with Twitter access was found on his body, then why wasn't the photo of the destroyed action movie posted? This once again suggests that the stake is placed precisely on the announcement of "information" related to the presence of supposedly Russian troops in the Donetsk region.
Well, if the destruction of Yarosh is a reality (what is hardly worth believing without documentary photo or video footage), then we can assume the possibility of settling, for example, Yarosh's accounts, for example, with Avakov's people. After all, the Minister of the Interior of "Square" himself, not so long ago, talked about the need for "purges" after the claims of the main rule of law to power. And the record on behalf of the servicemen of the Airborne Forces of the Armed Forces of the Russian Federation is a "linden" for eye removal.
A spokesman for Yarosh Skoropadsky has not yet confirmed the death of Yarosh (quoted from a radio station
Echo of Moscow
:
I think he's fine. Such things appear for the fifth or sixth time. I think that all this is being done to sow panic among the volunteer battalions.