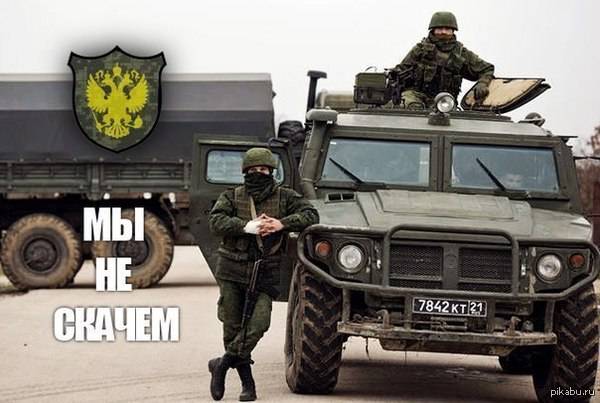 Hello and live, country!
Simple, complex, beautiful and sometimes not very, tired of stupidity and stupidity, but believing in the power of mind and labor, hearing the masses of slogans of various colors, but waiting for fresh blood.
The blood of thought, knowledge, which should wash the hands, feet, body, head, brain and give a person. A person who will think, learn, work, love, give birth, raise children, teach them everything that he knew and was able to comprehend and achieve himself, in general, to do a simple job that your citizen should do, a country.
Your citizen is strong, country. He is strong with money (a small part, of course), a weak political and civic position (here more, but not all, of course), loud slogans on the rise of the national idea (and here, the country is already quite a lot, there are more of them than who really supports it only at the level of slogans) and high moral, mental, human, and for many religious qualities, based on those religions in which he believes, the country (and here there are those who try to mix, and on this basis push together).
But your citizen, he is still yours, and you love him, more than he sometimes loves you, understand and tolerate more, than he gives more to him than he gives himself, but believing that he should be rewarded by his faith but not by his deeds.
But you, the country, accept it for what it is. Stubborn, in their unwillingness to learn and understand, to work properly and sincerely love, build quality, and choose their leaders qualitatively, not based on faith, but based on knowledge, honor, conscience, duty and ancestral experience.
The country, you were big and great, and you remain so, because the memory of those who lived by these principles lives in you, and the memory of those who live by them now and keeps them, living in you, the country, those who raised you for millennia, expanded, built, strengthened, loved and believed in you, and you loved in return. Not always kind, but always sincere and honest.
Love is never evil or good, country. And your love was always sincere and mutual. If you were deceived, you suffered with us, if you were beaten, you licked your wounds with us, if you were humiliated, you clenched your whole will into a fist, but you did not humiliate yourself - because you are a country! We can make mistakes, love not so, sometimes bend, not give you as much as you need, but you can't.
YOU ARE A COUNTRY!
You fought for thousands of years, the country. You are watered with the blood of millions of us, stupid, intelligent, righteous and not very Orthodox, Muslims, Buddhists and many representatives of other religions and non-religious in principle.
You did not choose one religion, you were given it, but you lived by people, by all people, by all religions, by all nationalities, by any denomination, by all nations and nationalities. In this you were the whole country!
You fought the country, fought for thousands of years, and always came out victorious, even if you were in chains. Because, country, you are alive by those who live by you, in all ages, they are those you live by!
You are multinational, country multi-religious, so many that many countries are not even able to understand how much it is and how much it is strong. They cannot realize, the country, that they are just your relatives, stupid, misguided, bluffed, sometimes unhappy, but they were fooled by the masses on a planetary scale with their rulers and their accomplices, the people who chose them. Although we have had mistakes.
But you never offended them. Yes, she beat, and hard, yes, she punished, and hard, but she never hated. You have suffered and endured a great grief of loss, suffering, another atonement, but forgave and continued to love! And this was and is your great spiritual and spiritual strength, your will, the country! Our common strength of will and spirit!
Thank you for being there, country!
Thank you for being the country where we live.
Thank you for tolerating us, your children, foolish ones, but still, for the most part, those who love you, though not always sincerely, are not always right, not always the way they should, but we will try, we will try, a country.
Do you already feel, see, feel, understand us? We are with you, the country!