Fighters of the militia of the Luhansk People's Republic took control of the village of Veselaya Gora and destroyed the last bridgehead for the Ukrainian security forces offensive on the city of Lugansk, reports
INTERFAX.RU
with reference to the representative of the militia.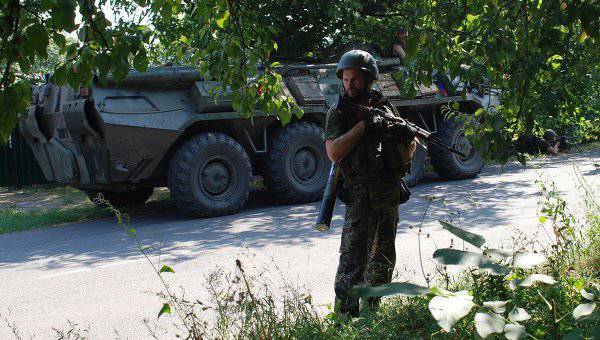 According to him, the town of Veselaya Gora, located on the territory of the Slavyanoserbsky district, is "a key point, as it allows you to control the crossing of the Seversky Donets near the town of Happiness on the highway Lugansk - Starobelsk."
In Happiness is the largest source of electricity in the region - Lugansk TPP.
Also in the daily summary of the LC, it is noted that the militia occupied settlements Radchansky, Blagodatnoe, Vakhrushevo, Malonikolayevka and Yelenovka.
"LC gunners attacked the enemy's positions in the area of ​​the settlement of Lutugino. 1 installation of the BM-21 "Grad" salvo fire system, the BTR and 2 of the Ural vehicle were destroyed. Losses of the enemy in manpower made up to 17 people killed and wounded, "- said in a statement
The Ukrainian side has not yet commented on this information.