The work of schools in the territory of the Donetsk People's Republic will begin no earlier than October 1, reports RIA
"News"
with reference to the Minister of Education and Science of the DPR, Igor Kostenka.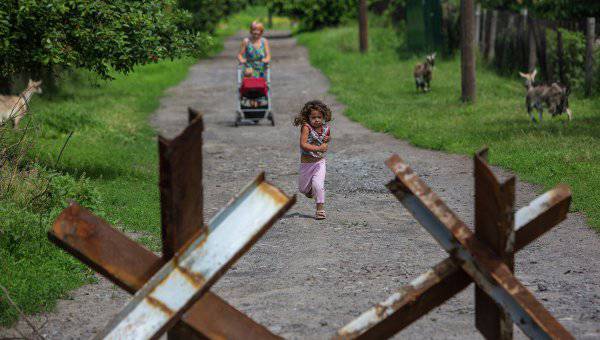 Meanwhile, in the areas controlled by Kiev, classes will begin. Children will go to school even in besieged Mariupol.
According to Kostenka, at the moment only 10% of students are left in Donetsk, the rest have left with their parents. At the same time, almost half of the school institutions are not equipped with bomb shelters.
More than 170 schools, kindergartens and university buildings were damaged to one degree or another. Some destroyed almost completely. The educational institutions in the cities of Snezhnoye, Shakhtersk and Gorlovka suffered the most.
"In Donetsk, 23 schools, 14 kindergartens, the DonNTU building, DonNU hostels are constantly exposed to bomb raids. Neither 15 of September and no children will be led to these schools, "the minister said.
According to him, teachers still come to work on September 1 to prepare the schools for the school year, which will begin a little later.
"Positive
news
: Motivation in the amount of 25% from the fixed salary to employees in the field of education, in particular, to preschool teachers, teachers and raising scholarships to students, is planned, the minister stressed. "The military phase is obviously coming to an end, and our children will soon be listening to their teachers not in bomb shelters, but in bright, warm classrooms equipped with the latest technical equipment and the Internet."