During his speech before the youth at the Seliger-2014 forum, Vladimir Putin touched on the issue of the country's food security. The President noted that the problem of food security had been brewing for a long time: huge volumes of foreign goods of obviously poor quality filled the shelves of grocery stores. Putin stressed that the authorities had been looking for a way out of this situation for a long time. As a result, as the head of state put it, "there would be no happiness, but misfortune would help."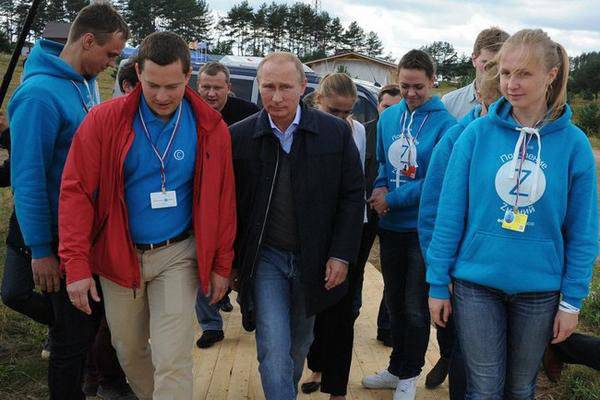 President of Russia quotes
RIA News
:
Indeed, the issue of food security is relevant for any country, including Russia. What is happening now in this area - there would be no happiness, but misfortune helped. Because we should have done some things a long time ago, for example, to ensure the profitability of transportation of our fish products from the east to the European part, many things are connected with the support of agriculture.
The President stressed the need to improve the legal framework, as well as the need to support domestic producers.
Meanwhile, all the assurances of government officials that they fully control the rise in prices after the introduction of a ban on the import of food from the United States, Canada, the EU, Norway and Australia by Russia remain nothing more than statements. As a result of the first past (full) week since the introduction of retaliatory sanctions by Russia, weekly inflation exceeded 0,12%. On an annualized basis, this is about 6,4%, which exceeds the forecast of the Ministry of Finance by 2014 year, which corresponded to 6%.