A group of residents of Ferguson, the city in which riots broke out after the murder of an 18-year-old black teenager, are suing local authorities seeking $ 40 million in compensation for violating their civil rights, RIA reports.
"News"
with reference to the agency
Reuters
.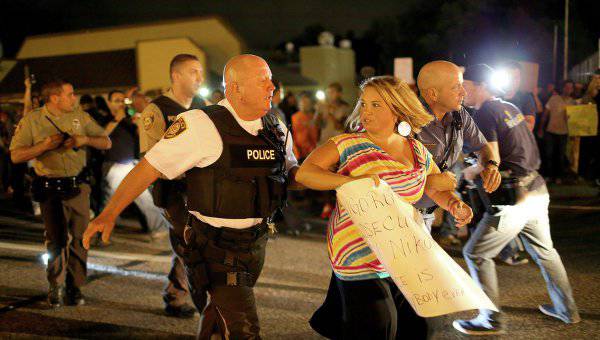 The Missouri District Court received a lawsuit from six people, including a 17-year-old teenager who was detained by police during the suppression of protests right in a cafe. The city and county authorities, the Ferguson and St. Louis County Police Chief, and several law enforcement officials are named as defendants.
The document says that the security forces met the public protest "with a demonstrative display of armed force and treated US citizens as participants in hostilities."
Michael Brown, 18, was shot dead in Ferguson on August 9. According to preliminary information, police officer Darren Wilson fired six shots at the unarmed teenager, but there is no reliable information about the reasons for the incident.
Conflicting information and the inability of the police to answer the questions raised, the initially peaceful protests with the participation of friends and family of Brown escalated into massive clashes with the police for many days. The police used rubber bullets and tear gas to quell the riots, and later the National Guard entered the city.