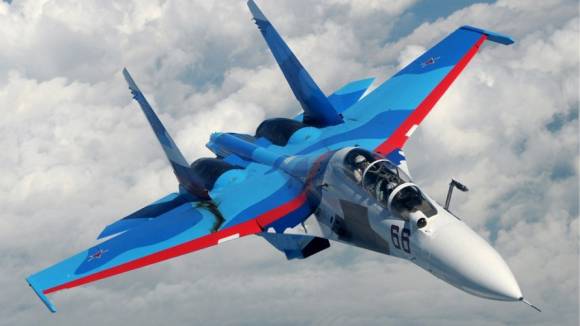 The Russification of fighters for the needs of the Russian Air Force and Navy will have to spend 1,5 billion rubles.
The Irkut Corporation plans to supply the Russian Defense Ministry 40 Su-30MK fighters, the head of the corporation Alexey Fedorov told Izvestia.
This model was originally created for India (the "I" index in the title), so some of the components will have to be changed for the Russian Air Force — for example, transfer from English to Russian on-board computer software.
In addition, part of the equipment of the fighter produced in France and Israel, and it will have to be replaced with Russian counterparts. According to Fedorov's calculations, all these works will require 1,5 billion rubles.
28 aircraft are planned to be completed in the configuration for the Air Force, another 12 - for the Navy
fleet
.
At the same time, the Su-30 is the most advanced Russian serial fighter, which has long been shipped to India, Algeria, Venezuela, Vietnam, China, Malaysia and Uganda. Since 1997, more than 270 machines have been sold to these countries.
The next-generation fighter, the Su-35, is just completing the test. Therefore, the Russian Air Force will have no alternative to the Su-30 in the coming years.
It is expected that after replacing foreign equipment with Russian and translating onboard systems into Russian, the aircraft will be called Su-30CM (serial, modernized).
However, the contract itself has not yet been approved. In the United Aircraft Building Corporation (UAC), Izvestia was unable to comment on the prospects for selling 40 to Irkutsk sushiks in the Russian Air Force.
"We have no information on this contract," UAC spokesman Konstantin Lantratov told Izvestia.
The Russian Air Force also did not confirm plans for the purchase of 40 Su-30 in 2012 year. However, according to Izvestia, this contract provides for the state armaments program up to 2020.
Konstantin Makienko, an expert at the Center for Analysis of Strategies and Technologies, believes that the purchase of the Su-30MK will be the best solution for the Russian Air Force.
- Su-35 is not yet finalized, and when it will be adopted is unclear. Therefore, a waste product that has passed through all the R & D and OCDs is taken and is being put into service. This is undoubtedly a quick decision, "Makienko told Izvestia.
The expert suggested that 12 out of 40 fighters will go to
aviation
units of the Black Sea Fleet. To combat surface targets, they can be equipped with Yakhont missiles. The Indian counterpart of this missile, BrahMos, is now being installed by the designers on the Su-30.