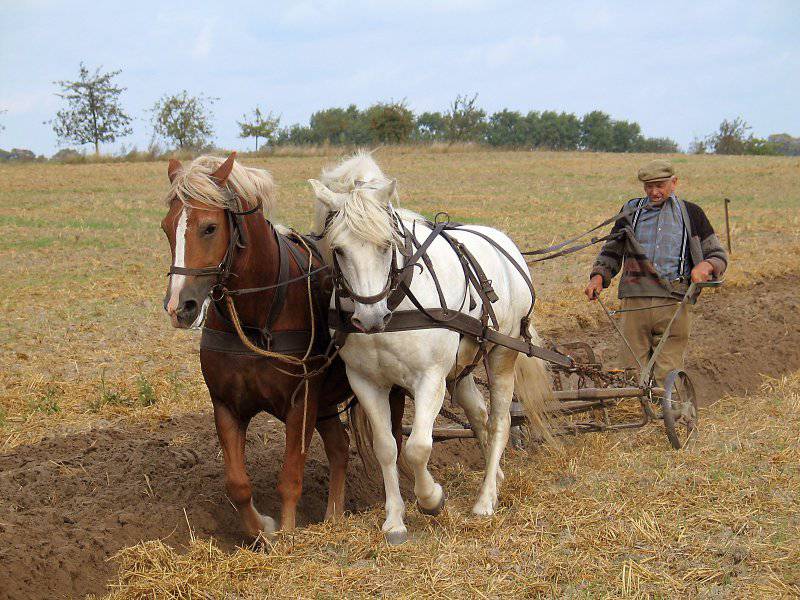 Not one of the most modern and equipped armies in the world will budge and it's not at all possible that they will not be able to defend themselves if they are deprived of provisions. How many fortresses, citadels and defensive lines have fallen, having exhausted the supply and lacking provisions.
Well, who is the main producer of food? Of course, he, the peasant! Sometimes rustic, with a cunning, himself on his mind. At least three times a day, we all owe our existence to this martyr and sufferer. How are we? Rather, they will erect a monument to the dictator or make a murderous murderer saint than remember with gratitude the one they cannot live without. Believe me, it will do without us, without our blessings of civilization and technical progress.
How many times in the old days happened; not protected by his army, driven away from the invaded territories by the invaders with the remaining family, the man went to the north. Then he returned with numerous offspring, once again settled the deserted land - Russia was revived.
What a sin to conceal, his work is not revered, and sometimes just despise some well-groomed and glossy in their brilliance townspeople. When we return home after work, we don't care about her - even if she's burned with a "blue flame".
The peasant, on the other hand, gets up and lies with the thought of his little bastard. His working day - all the time, except eight hours of sleep. With an eternal headache about where to attach their products, which is oppressed by the state, he does his own, necessary thing.
At a time when few wanted to serve in the army, the village meekly gave up their healthy and hardy sons, losing the necessary strong hands in the economy. And still in the village there are still girls who look suspiciously at those who have stumbled ...