While the oligarch-president of Ukraine Poroshenko is holding an emergency meeting of the National Security and Defense Council, the oligarch-governor of the Dnipropetrovsk region has decided to convene a council of defense of the Dnipropetrovsk region. During the meeting of the Dnipropetrovsk "defense" council, Kolomoisky stated that he had a certain plan "B" (the plan "Benya"? No?), Which he was starting to implement.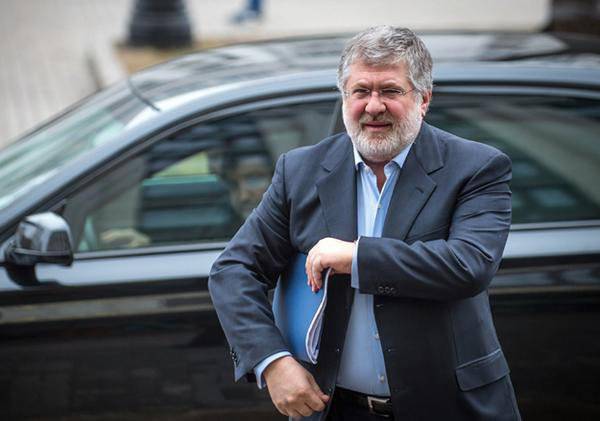 On the essence of the plan "B" Kolomoisky reports Ukrainian portal LB http://lb.ua, quoting the deputy chairman of the Dnipropetrovsk Regional State Administration Mr. Korban:
We invited the leadership of the Zaporozhye region and include them in plan "B". We technically took upon ourselves the provision of this area, because it is weaker, and we see that the invasion may be, first of all, along the line of the Zaporozhye region. Therefore, we take upon ourselves the supervision of this area and the surrounding areas - in particular, Mariupol and everything behind it.
In other words, Kolomoisky is going to "cover" Mariupol and Zaporizhia region from the advance of the army of New Russia.
Against this background, the Minister of Defense of Ukraine Geletey, whose resignation was demanded by the protesters in Kiev today, states that now all information on the conduct of the so-called "ATO" will be classified. And just a few minutes after the statement of Geletey, the NSDC states that Ilovaisk was taken under full control by the Ukrainian army.
UNN
quotes the head of the National Security and Defense Council information center Andrei Lysenko:
Ilovaisk is under the control of the Ukrainian military. Everything.
Highly informative note. Taken under control along the way when you exit the boiler and surrender to the militia? But no answer. The secret is the secret ...