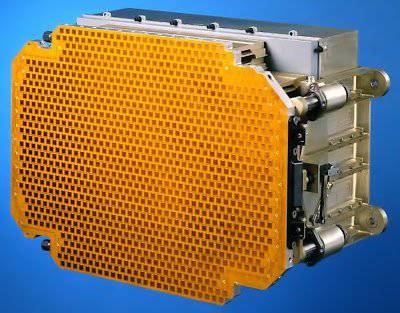 According to Flight International Aviation Review, the Israeli company Elta Systems has signed a contract with an unnamed customer for the supply of radars with an active EL / M-2052 phased array. The contract amount is estimated at 95 million dollars.
According to analysts, the most likely candidate for the role of the customer is Singapore. This contract is highly likely to be linked to a previously signed contract for the purchase of sixteen F-15SG fighter jets from the American company McDonnell Douglas.
It is also worth recalling that Singapore is not the first time to buy
weapon
in Israel. Just a few months earlier, a contract was signed for the supply of 50
tanks
Merkava Mk 4, equipped with a complex of active protection.
Aviation
AFAR EL / M-2052 was first introduced to the public in the 2005th year and was tested in the Israeli Air Force. After 3 years, this new product was offered to foreign buyers at the international arms exhibition in India - Defexpo 2008.
At 2010, India offered to contract for the supply of Israeli AFAR for the HAL Tejas light multipurpose fighter project, but the contract was frustrated by US efforts under the pretext of "non-proliferating sensitive technologies." As a result, HAL Tejas received a less technological variation of PFAR EL / M-2032. Thus, this contract is a debut delivery of EL / M-2052 to a foreign user.
The main advantage of AFAR EL / M-2052 over foreign counterparts is its multiplatform. The radar was originally designed as a universal module that is compatible with almost all fighters of the 4 generation and above, with minimal improvements in compatibility. It can be installed on F-15, F-16, MiG-29 / 35, Su-27 / 33 / 35, J-11, J-15, Mirage 2000 and the already mentioned HAL Tejas.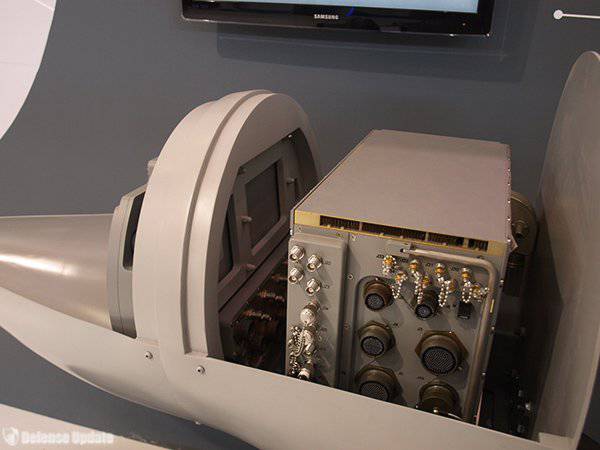 The main features of EL / M-2052 are parallel work on air and ground / sea targets, SAR mapping, program identification and memorization of radio signal targets, adaptation to EW effects in real time and certain EW capabilities.
Brief description of the technical characteristics of EL / M-2052 AESA FCR in the export version:
Antenna size: varies in accordance with the dimensions of the aircraft carrier.
Installation weight: 130-180 kg (depending on the size of the antenna).
Radiation power: 4-10 kW (depending on the size of the antenna).
Number of receiving / transmitting modules: up to 1500 (depending on the size of the antenna).
Number of simultaneously accompanied targets: up to 64.
Azimuth range: up to 200 °.
Target detection range with EPR = 1m2: about 120 nautical miles.
Instrumental range: about 280 nautical miles.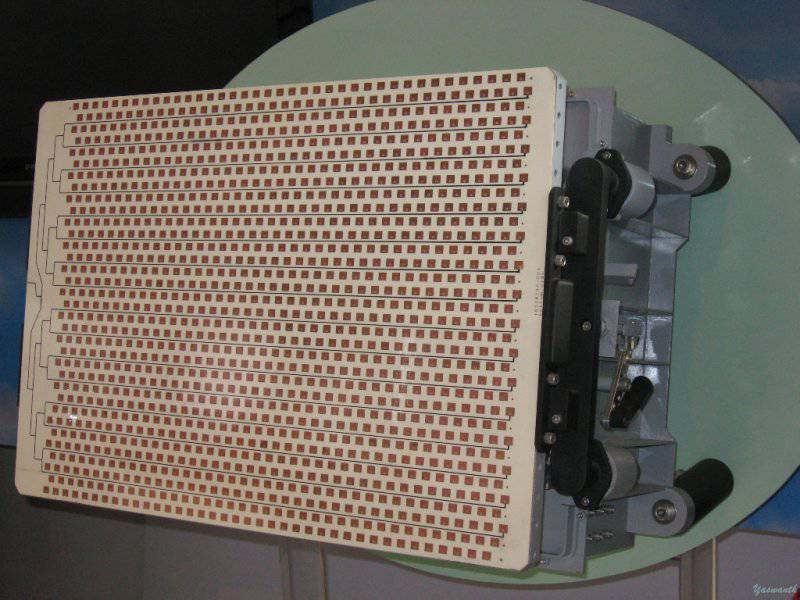 For your information:
Active phased array antenna (AFAR) - a type of phased antenna array (PAR).
In an active phased antenna array, each element or group of elements has its own miniature microwave transmitter, which eliminates the need for one large transmitter tube used in radars with a passive HEADLIGHT. In an active phased array, each element consists of a module that contains an antenna slot, a phase shifter, a transmitter, and often also a receiver. A feature that can only be used in active grids is the ability to control the gain of individual receiving-transmitting modules. If this can be done, the range of angles through which the beam can be deflected increases significantly, and thus many of the lattice geometry limitations that conventional phased arrays have can be circumvented.