Swiss President Didier Burkhalter shares Moscow's concern about the existing "threat to world nuclear security in connection with the general situation in Ukraine and the intention of its leadership to conclude agreements with the United States on the supply of atomic fuel". The president wrote about this in a reply to Deputy Chairman of the State Duma Committee on Industry, Vladimir Gutenev, the channel reported
RT
.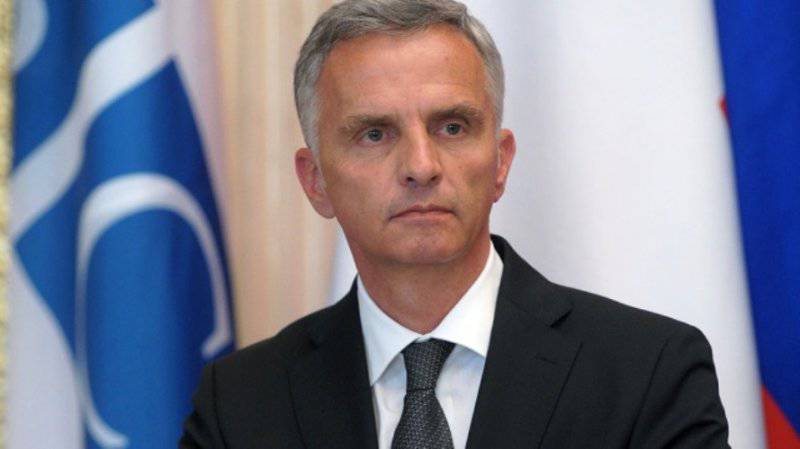 "Nuclear safety is a key issue in the Swiss nuclear policy"
- writes Burkhalter. In this regard, he recalled the proposal to make "changes to the Convention on Nuclear Safety in order to avoid long-term contamination in the event of a nuclear accident."
"We would be pleased to welcome the strong support from the Russian Federation regarding the preparatory process, as well as the strengthening of the Convention on Nuclear Safety"
- the Swiss leader emphasized.
At the same time, he believes that this "issue should also be discussed between the operator of nuclear facilities and the regulator, namely the national security authority of Ukraine."
"When a country has concerns about nuclear safety from another country, it is necessary to turn to bilateral negotiations or, if this is not possible, to other relevant authorities, such as the IAEA"
- the president notes.
The publication reminds that in June 2014, Mr. Gutenev, sent a letter to Burkhalter in which he warned of a potential threat to European countries "in the case of man-made disasters at Ukrainian nuclear power plants" because of the intention of the Kiev authorities to conclude a contract with the United States on fuel cell supplies.