The commander of the company of the DPR militia, who was holding the defense in the city of Ilovaisk, spoke about the losses in his unit, stating that the information on the 225 dead, provided by the ATO press center, is far from reality.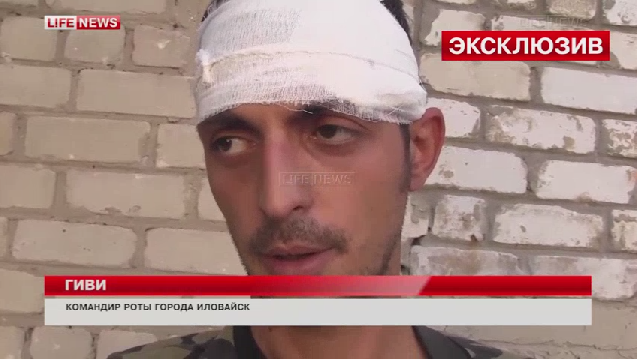 "Well, of course this is unrealistic, I did not have so many people. My whole company is a 107 man, with all the staff, including chefs and doctors. At that time, when we were attacked, we were a 100 man, "he quotes.
LifeNews
.
The commander of the company, Givi, noted that 16 militiamen were killed in the battles, and 32 were injured. According to him, the Ukrainian military moved to Ilovaysk from three sides: from Green, Kuteynikovo and the village of Pokrovka. Militiamen armed with anti-tank guns, RPG-7 and SPG-9, successfully fought off attacks, although the enemy's infantry exceeded them by three to four times.
In turn, on August 27, representatives of the ATO press center said that 225 militiamen were killed as a result of an artillery attack near Ilovaisk
tank
, 2 "Grads", armored fighting vehicle, 4 mortars and 1 "Tornado." However, according to the company commander who defended Ilovaisk, they did not have armored vehicles before the arrival of the main forces of the DPR army.
The 95-I airmobile brigade of the Armed Forces of Ukraine, as well as the Donbass and Azov battalions participated in the clashes in the area of ​​Ilovaysk. During the counteroffensive, the militias were able to occupy most of the city. At the moment, its territory is being cleaned up: On August 27, militia fighters knocked out the Azov and Donbass battalions from their last outpost - the depot building located on the outskirts.