The so-called commander of the Donbass battalion, Semen Semenchenko, who more often "lights up" on Facebook than in the area where the operation is performed by ukrosiloviki operations, calls on his page on the social network to gather people under the walls of the General Staff of the Armed Forces of Ukraine in Kiev. At the same time, Semenchenko declares that this is not his initiative, he simply performs a repost. The "commander" of the Nazi group says that the picketing of the General Staff building should take place from 10 in the morning (Kyiv time) on August 28.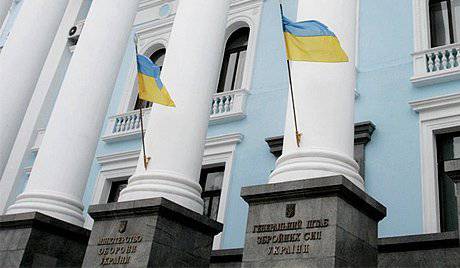 From the message of Semenchenko about the reasons for the picket - on Facebook (the style is preserved):
There is nothing more to wait. We were deceived once again. I appeal to all concerned Ukrainians with a call to save our sister cities. If they were abandoned by multi-star generals, then I believe that the people of Ukraine will not abandon them. No help today will not be. Responsible for this - the Minister of Defense and the commander of the ATO. There is not even a team to make their way to their own. Now, if the weak barriers on the Kuteynikovo-Starobeshevo highway harden, a second blockade line appears, then it will be a mass grave. Today's picket is not organized by me - it is organized by the public in Kiev. I do a repost and ask for support. Tomorrow I join the organization of the new picket - you need as many people as possible under the General Staff. About this info after 17-00 today. Tomorrow's collection time is tentatively at 10-00.
If you believe the data contained in the note Semenchenko, the high-ranking Ukrainian officials are not going to even prepare an operation to rescue a few thousand ukrosilovikov and Nazi guards, trapped in boilers in the Donetsk and Lugansk regions.
It is interesting that, under Semenchenko's note, one of the users, Inna Olkhovaya, who calls herself a programmer, writes that the "commander" page of Donbass could be hacked. They say that Simon could not write this ... At the same time, the user, of course, is sure that Russian hackers, who are going to "stir up the water" in Kiev, did it.