The Voronezh Regional Court is considering the petition of the prosecutor's office to extend the term of detention of Ukrainian knotter Nadezhda Savchenko, who is suspected of involvement in the murder of Russian journalists. Nadezhda Savchenko's lawyer, Mark Feigin, declares that the Ukrainian embassy is ready in the event of a court decision to deposit money for the release of the Ukrainian Armed Forces soldier. This is reported by Feigin in his microblog.
It is reported that the size of the pledge, which is ready to make the Ukrainian side, can be ... 500 thousand rubles. And why not 5 thousand? ..
Feigin quotes
RIA News
:
If the court takes alternative measures to arrest, the money will be provided by the Ukrainian side, most likely, by the embassy. The embassy has money in this amount, this amount is relatively small. They are obliged to guarantee for their citizen these payments on the bank account.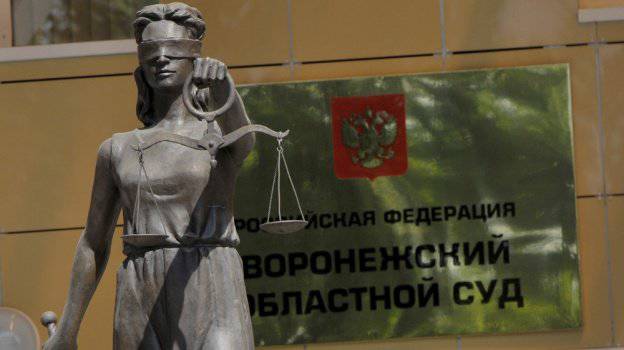 Feigin declares that he will seek the release of Savchenko on bail.
At the same time in Ukraine in the media is discussed
история
with the detention in the Donbas of military personnel, who continue to be called Russian paratroopers. The first "appeals" appeared to exchange one of the servicemen for Savchenko being detained.