Alexander Denisov, Director General of the High-Precision Complexes Holding, stated that the military tests of the marine version of the Pantsir ZRPK had reached the final stage. According to him, already in 2016, the Russian Navy will begin to receive a complex that will replace the currently used Kortiki. This site reports
Rostec
.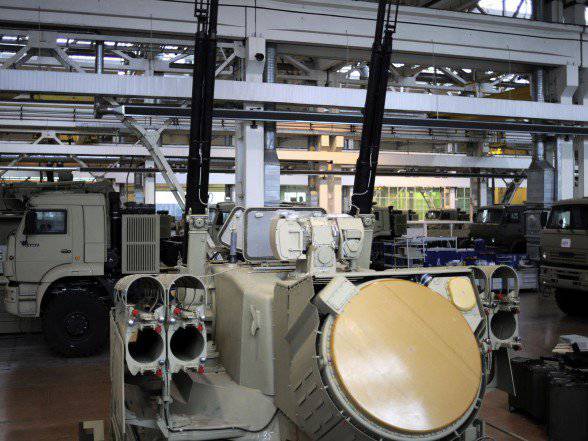 Earlier, the managing director of the Instrument Engineering Design Bureau, Dmitry Konoplev, reported that a number of destroyers and other ships are already being upgraded to install the marine Pantsir.
According to some information, the two combat modules of the Pantsir-M anti-aircraft missile-cannon systems will be installed on the Russian advanced destroyer of the Leader type, which is currently at the stage of experimental design work. The elaboration of the appearance of a multi-purpose ship of the ocean zone was included in the state defense order for 2014 year. It is noted that the armament of the "Leaders" will be comparable to the equipment of American destroyers Arleigh Burke.
The development of the Pantsir anti-aircraft missile-cannon complex was conducted by the Tula KBP. Its main purpose is to destroy airplanes, UAVs, cruise missiles and ground targets at an altitude of up to 15 km and in a radius of up to 20 km.