India will buy military seaplanes from Japan
If nothing unexpected happens, India will become the first country to buy military planes in Japan after World War II, according to Military Parity.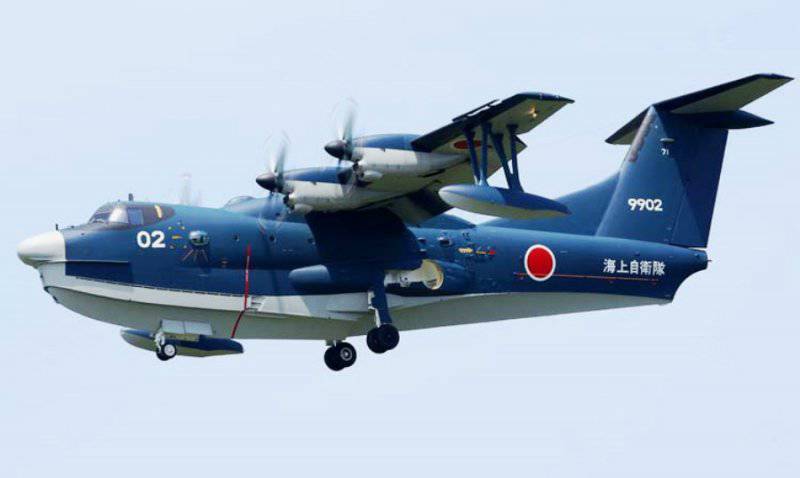 In early September, Indian Prime Minister Narendra Modi will pay a business visit to Japan. It is expected that during the meetings with the leadership of the island state, a contract will be signed for the purchase of 6 seaplanes US-2, as well as mutually beneficial cooperation in the field of nuclear energy will be discussed. It is assumed that countries will dramatically increase their defense ties.
Seaplanes will be included in the Indian Navy and Coast Guard. Including they will be used to control the Andaman and Nicobar Islands.
According to the publication, "the amphibious US-2 with take-off weight 47 t (payload 18 t) does not require a long land runway and is capable of landing and taking off from the water. The flight range of 4500 km, with a landing in the amount of 30 armed infantrymen, a seaplane can land at a height of a wave of 10 feet. "
In addition, India seeks to create joint production of components and components. Having recently received relief in the field of military exports, Japan is likely to be able to pass the license transfer procedure.