Blog
bmpd
referring to the American magazine "Jane's Defense Weekly" reports that the leader of one of the Libyan factions, retired General Khalifa Haftar, has claimed responsibility for
aviation
raid on the positions of Islamic militants in Tripoli. This is an event that occurred on the night of August 18.
Another similar airstrike was inflicted on the night of August 23. For him, no one has yet taken responsibility. And it remains unexplained, the air force of which country they belong to.
It is assumed that the purpose of the last raid were ammunition depots located at the Mitiga airbase, which is currently controlled by Islamist troops from Misurata. Today, this group is fighting against the allies of Haftar - the armed forces of Al-Zintan.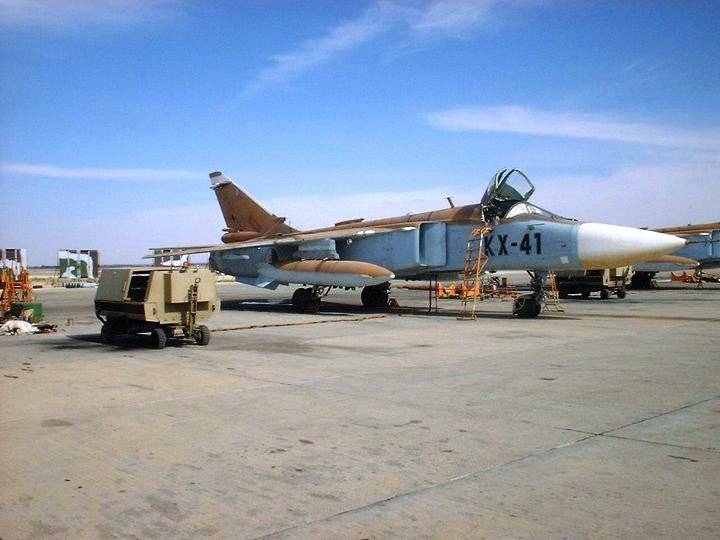 Bomber Su-24MK2 Air Force Algeria. Photo taken at 2012.