The militia occupied the mound Saur-Tomb. Ukrainian security forces continue to retreat
The height of the Saur-Tomb, passing from hand to hand, is now fully occupied by the DPR militia, transmits the channel
LifeNews
With reference to the head of the political department of the DPR Army, Eduard Basurin.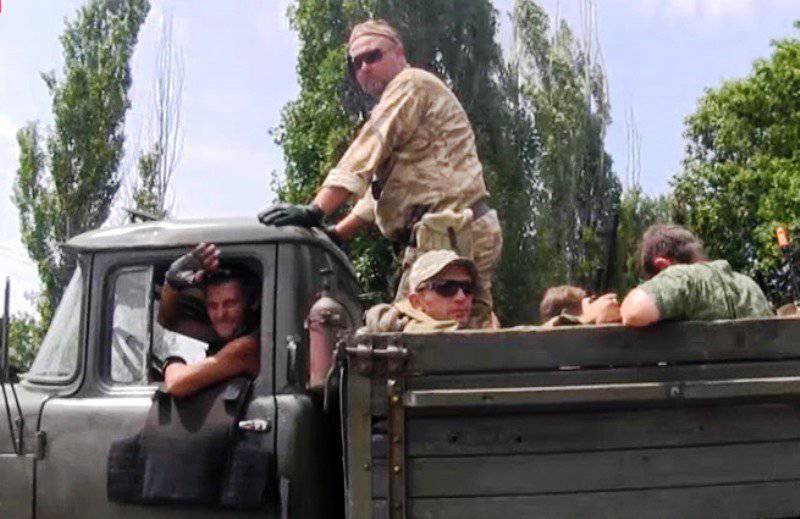 Kurgan is a strategic height that allows you to control the movement of enemy troops. Previously, it used the Ukrainian military, now - the militia.
According to journalists in the Donbas, the capture of Saur-Grave can be considered a turning point in the fighting. In fact, this means that the militia forces "won another victory in an attempt to take the National Guard under the encirclement."
Meanwhile, the militia headquarters reported that "the National Guard continues to retreat from Mariupol," while the militia were able to recapture "a few more settlements, including Granite, Solntsevo, Telmanovo and Uspenka."
"In the area of ​​the Victory settlement, a clash occurred between the security forces and the militia. As a result, four Ukrainian military were killed, six were injured. Also between the self-defense forces and the national guard there was a battle under Kuteynikovo. Substantial losses were incurred by the 51 units of the mechanized security brigade. Up to four self-propelled artillery mounts, two D-30 guns and one armored tractor were destroyed. "
- says the information of the headquarters.
In addition, according to the data obtained, the reconnaissance group of the army of Novorossia captured the head of the department of the State Border Service "Novoazovsk" Major O. Podolyan and three servicemen of the special police unit. And in the area of ​​Aleksandrovka, 40 servicemen surrendered to the militia.
Damage caused to punishers in the area of ​​Krasnaya Talovka. There the military lost dead and wounded to 55 people. Destroyed 6 off-road vehicles.