Voronezh Mechanical Plant (VMZ) will produce titanium ball-cylinders used in the liquid engines of Russian rockets, which were previously supplied by the Dnepropetrovsk Makarov Central Machine-Building Plant (Yuzhmash), RIA reports
"News"
with reference to the newspaper
Kommersant
.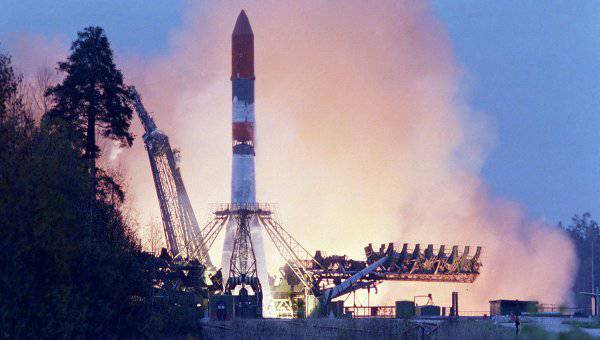 "The organization of titanium ball-balloon production at Vyksa Steel Works is quite logical within the framework of the import substitution program," said Igor Burenkov, director of the media and information policy department of the United Rocket and Space Corporation (ORKK).
According to a high-ranking source in Roscosmos, VSW will get around 1.1 to start production of balloons. billion rubles. They will be singled out within the framework of the Federal Target Program "Development of the defense industry complex for 2011-2020 years".
A few months ago, the National Security and Defense Council of Ukraine announced a ban on the export to Russia of military products, as well as dual-use goods.
However, as the newspaper notes, the replacement of the export of balloon balloons was considered as early as 2013, and the "political crisis in Ukraine only accelerated the decision."
The balloon in a sealed spherical titanium design contains high-pressure helium, which is used to operate pneumatic systems of fluid engines. They are equipped with the Angara-1.2, Angara-A5, Proton missiles, the Fregat and Breeze overclocking units.