Since, as a result of a coup in Ukraine, one group of oligarchs has replaced another, the country has been uncontrollably rolling down the sloping: there has been an economic recession, default is not far off. The political split led to a bloody confrontation, which primarily affects the eastern regions. This is stated in an article published in the Austrian edition of Contra Magazin, the translation of which posted on its website a channel
RT
.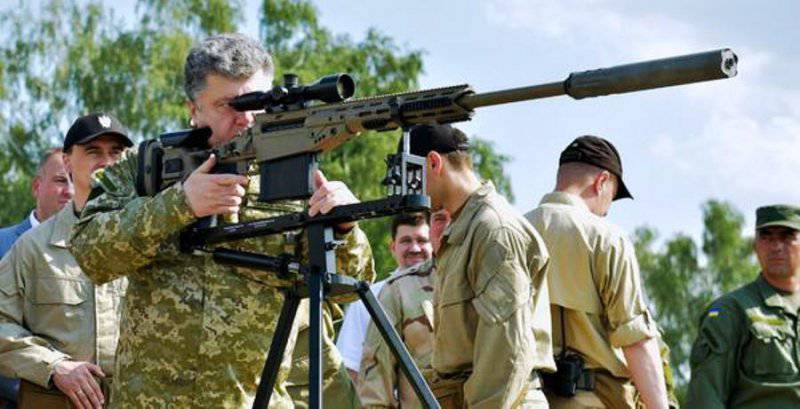 "Petro Poroshenko is talking about peace, but at the same time he claims about financial injections into the Ukrainian army in the amount of € 2,2 billion. However, he does not explain where he is going to get the money. "
- writes the author of the publication Marco Meier.
He doubts that the president's oligarch friends will contribute to this "holy cause". "Apparently, Poroshenko, as usual, is counting on financial assistance from abroad, since local billionaires prefer to spend money on their own private armies," said Meyer.
"Western money will go primarily to the defense industry, which is also owned by the oligarchs, including Poroshenko. This will allow them to enrich themselves at the expense of the state treasury, while the citizens of the country - who have so little left - will be subject to higher taxes and suffer from a reduction in social payments. "
- emphasizes the journalist.
"RT" recalls that the laws signed by Poroshenko, which allow the authorities to allocate additional money to support the punitive operation, came into effect on 3 in August. We are talking about adjusting the budget for the remaining months of the year and amendments to the Tax Code.
In particular, the so-called military gathering (1,5%) began to operate from that day, covering all types of income. According to experts, the government will be able to collect $ 300 million, which will be used to finance the ATO.
In addition, according to the publication, "before 2015, the natural rent rate for gas industry (up to 55%) and oil industry workers (up to 45%) increased almost three times in Ukraine. Prices for cigarettes and alcohol, biofuel, wood and construction materials made from it have increased, and much more.