In an interview with the British news channel
Sky News
US security expert Harlan Ullman said that, in his opinion, the war in Ukraine could end on September 5. Where does this exact date come from?
According to Ullman, the de-escalation of the conflict in Ukraine will begin after tomorrow's Poroshenko's visit to Minsk. The American expert believes that it is in Minsk that Poroshenko must agree with Putin about the beginning of stabilization in the Donbas. And September 5 - immediately after the NATO summit in Wales - the presidents will agree on a complete de-escalation of the conflict. Ullman believes that Poroshenko "in exchange for peace" may promise Putin not to lead Ukraine into the North Atlantic alliance. Rich fantasy from this military expert!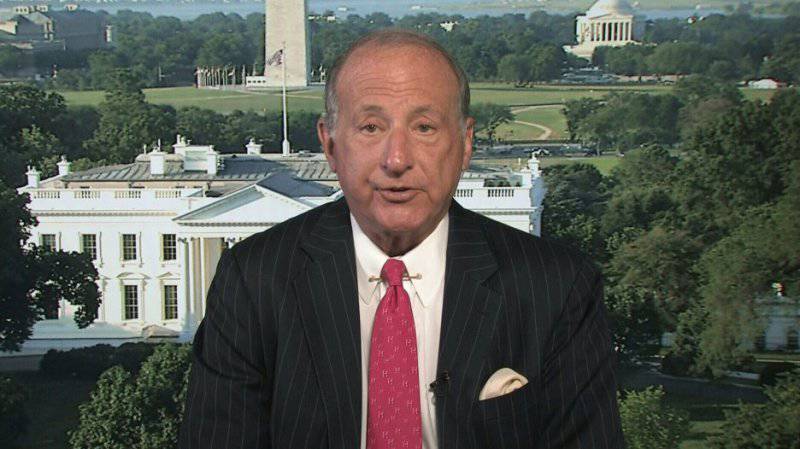 Harlan Ullman:
I hope that now we are witnessing a gradual end to the crisis. In this case, all parties to the conflict will be able to declare their victory. I think President Putin, for his part, realizes that he has already gone far enough, and that he went to the annexation of the Crimea will result in an extremely high price. This step forced NATO and a number of Western countries to take action against the Russian president, including sanctions, which are not very beneficial for him.

I would not be surprised if all this happens within the next 2-3 weeks. I foresee a successful resolution of the conflict.
After that, Ullman adds a "wonderful" phrase:
Perhaps we will still see military actions on the part of Russia. But after the NATO summit in September, it seems to me, there will be opportunities for negotiations.
It should be noted that American security experts began to "wang" immediately after the militia launched an active counteroffensive and surrounded three large groups of Ukrainian military and national guardsmen numbering up to 7 thousand "bayonets". For some reason, before this, the same Ullman did not make predictions as to when the Ukrainian conflict would end.
And after the phrase that "we will still see the military actions of Russia," Ullman would like to be advised to be more careful with the wording, otherwise Ukrainian zombimass, even without such "predictions," throws it into heat or cold.