Online edition
Mixednews
cites the story of one of the Serbs who voluntarily came to the east of Ukraine to fight on the side of the militia.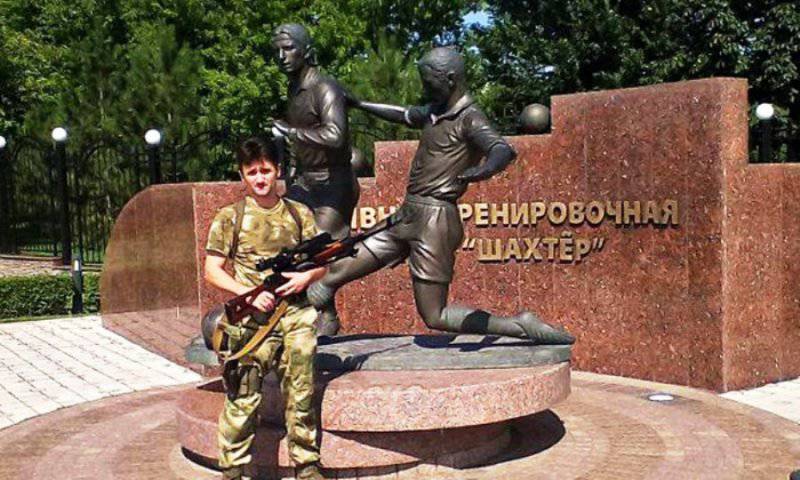 "In Ukraine, money can buy everything, even human life. My cost was not cheap, but was saved. My friends raised money and paid the "old men" of the Ukrainian army. That's how they let me go. If they knew that I was a fighter of the pro-Russian troops "North Wind" and a sniper, I probably would never have seen freedom again "
, Says Dejan Berik from the Serbian village of Putintsi near the city of Ruma.
Berik fought in the Donetsk militia. Last month, while escorting the wounded to Rostov-on-Don, he was captured by the Ukrainian army.
Berik is one of several dozen Serbian citizens participating in the civil war in the Donbas. According to him, he is not part of the Jovan Šević subunit formed from volunteer Serbs and participated in the war not for money.
"The pro-Russian troops have no money. There were days when we had nothing to eat. No military equipment, often no ammunition. Everything weapon and equipment we took from the Ukrainian army "
- says a volunteer.
"I'm not a mercenary, and even if I'm a mercenary, I really don't know who would pay me there"
- says the former militia. Now he is in the Rostov region, where he rests about battles and is looking for work in order to settle accounts with friends for his release from captivity.
When he was taken prisoner, he was in a group of 18 unarmed militiamen dressed in civilian clothes. Closer to Lugansk, a Ukrainian tank went to meet them, after which everyone was arrested. They were not tortured in captivity, they were given water and food. The military simply did not know who they were holding. According to Berik, in the battalion with him served mainly "Russians from Ukraine." However, among them was another Serb and 2 Spaniard.
According to him, Ukrainians rarely attack openly and rarely shoot at positions. Their main objectives are civilian objects and civilians.
"In mid-July, my unit occupied the corridor passing through the villages of Stepanovka and Marinovka, Donetsk Region, which subsequently entered the Ukrainian army. Today these two villages do not exist. All the houses were destroyed, and all the inhabitants were killed. I lost two hundred and fifty colleagues from seven hundred who were in position. The losses of the Ukrainians were much greater, they lost more than a thousand soldiers. "
- recalls Berik.
He is not going to return home yet.
"I will look for work in Russia in order to return the money that my friends paid for my release from captivity. I also owe people in Serbia, that's why I went to work in Russia. I miss my family, especially my son, but I still do not plan to return home. Although I haven't done anything wrong with my country, I am afraid that they will arrest me in Serbia. There are rumors that a special law is being prepared in Serbia. "
- Berik concluded in conclusion.