The US Air Force struck two blows at the positions of the militants of the "Islamic State" in Iraqi territory, reports
"RT in Russian"
with reference to the Central Command of the American Army.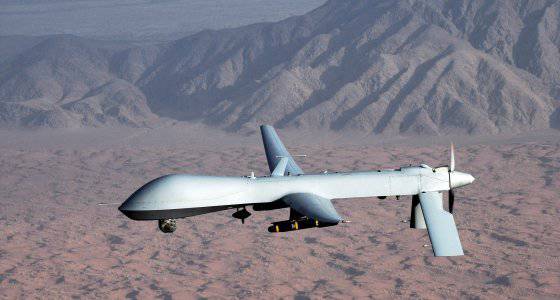 The operation was carried out using unmanned aerial vehicles, one of which was able to destroy an armored car in the area of ​​the Mosul dam. The second drone eliminated the armored car near the city of Erbil - the administrative center of Iraqi Kurdistan.
US President Barack Obama allowed the military to attack the positions of Islamists in Iraq 8 August if there is a threat to the security of American personnel, as well as to help the Kurdish and Iraqi troops. To date, 96 airstrikes have been inflicted against Islamic State militants.