12 representatives from European countries visited the Argentine Foreign Ministry to protest the dispatch of a trade mission to Russia, reports
"RT in Russian"
with reference to
Clarin
. EU authorities are concerned that Argentinean exports may replace goods previously purchased from the EU and the United States.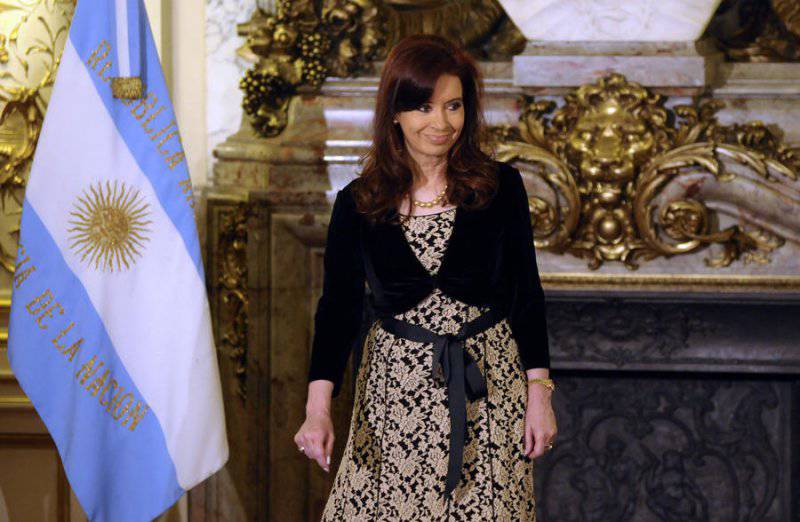 According to the publication, the Argentine Foreign Ministry was visited by representatives of the EU, Germany, Belgium, Austria, Spain, Croatia, France, Finland, Italy, Great Britain, Romania and Poland.
Russia imposed a ban on the import of certain goods in response to sanctions from a number of countries. According to Russian President Vladimir Putin, products from Brazil, Argentina, New Zealand, China and others will be used to replace imports.
However, according to the publication, the Argentine authorities decided to "get ahead of the rest" and, "without consulting with the parties involved", sent the head of the Ministry of Agriculture Carlos Kasamikel and the Ministry of Industry Deborah Georgie to Moscow, as well as a group of officials from the Ministry of Foreign Affairs. Together with them, businessmen who are ready to supply their products to the Russian market went to Russia.
Currently, the trade turnover between the two countries is about 2 billions of dollars, and agricultural products are 90% of Argentine exports.
"We are not asking Argentina not to sell anything to Russia ... it seems inappropriate for us to carry out government initiatives to support and stimulate the replacement of European products, the import of which into Russia was banned, and thereby take advantage of the situation," said a senior EU official.