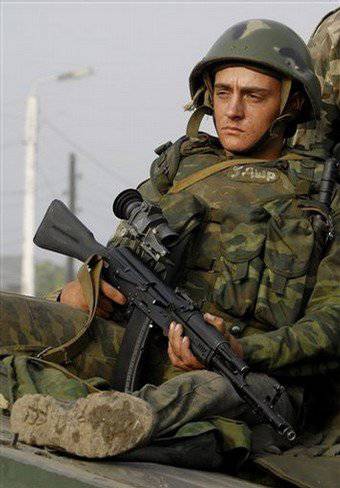 I don't want to live like this anymore.
Oh, give me an ax, serf,
And the nails, I'll kick in
Window hateful to Europe
And there is no need to talk here.
After all, only thieves climb into the windows.
(Nikolai Zinoviev)
Be careful not to wake up the Russian! You do not know what will end his awakening for you.
You can trample it in the mud, mix it with shit, scoff, humiliate, despise, insult. And at that moment, when it will seem to you that you have defeated the Russian, destroyed, defamed for all eternity, powdered - suddenly something extraordinary, amazing for you will happen.
He will come to your house. Wearily, she will sink into a chair, put a machine gun on her knees, and look into her eyes. He will stink of gunpowder, blood, death, and it will be in your house. Russian will ask you only one question: "What is the strength, brother?". It is at this moment that you 1000 once regret that you are not the brother of Russian. Because he will forgive his brother, but never for the enemy.
The French remember. The Germans know. Russian lives in justice. Western man in the street - false briefings and crafty press conferences.
As long as justice lives in his heart, the Russian will rise out of the mud, out of the darkness, out of hell. And you can't do anything about it. Because the Russians themselves can do nothing about this for more than one thousand years.
How rejoices abroad
And howls of happiness howling,
That we knelt down.
And we knelt down -
Pray before the fight
(Nikolai Zinoviev)