82-year-old man shot dead with a shotgun centurion Maidan Oleg Mikhnyuk
Message from the militia.
"Not far from Lugansk, the 82-year-old man shot from the shotgun of the Maidan's captain Oleg Mikhnyuk at the moment when Hero of the Maidan tried to rape his great-granddaughter. Together with two of his subordinates from 8, аф Afghan's hundreds, now part of the battalion of Aydar, Mikhnyuk, in a state of severe alcoholic intoxication, decided, in the best traditions of the invaders, to take advantage of local divines. For a long time chasing a minor resident of a local village, they drove her into a shed and tried to rape her.
At that moment, her 82-year-old great-grandfather with a shotgun jumped out of the hut and shot two rapists outright. While the grandfather reloaded the gun, the third thug managed to escape. Summoning accomplices from Aydar to help, he returned to the place of his commander's death in order to avenge the girl's family for revenge, but she and her relatives managed to escape. Having become ferocious, Ukrainian punishers burned down the hut and outbuildings. "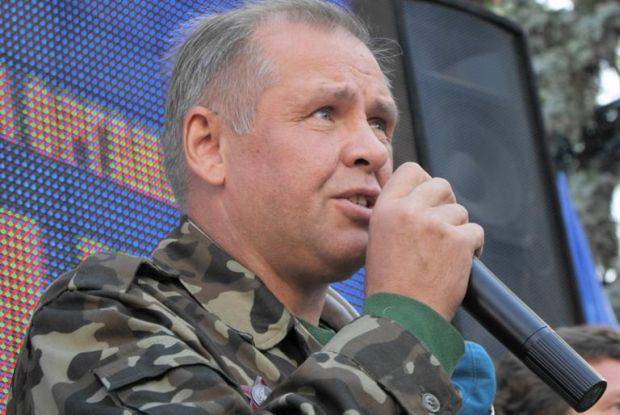 Message from UNIAN
"We are sent to the slaughterhouse. They are killing with the hands of the separatists," said the colleagues of the deceased centurion, commenting on his death.
Oleg Mikhnyuk was born 1965 year in the Chernihiv region. Awarded two orders of the Red Star, "For Courage" III and II levels, medals. First Deputy Chairman of the Ukrainian Union of Veterans of Afghanistan.