The national defense command center of Russia will be commissioned on December 1, according to Rossiyskaya Gazeta with reference to the Director General of the Office of Customer for Capital Construction of the Ministry of Defense Alexander Petrov.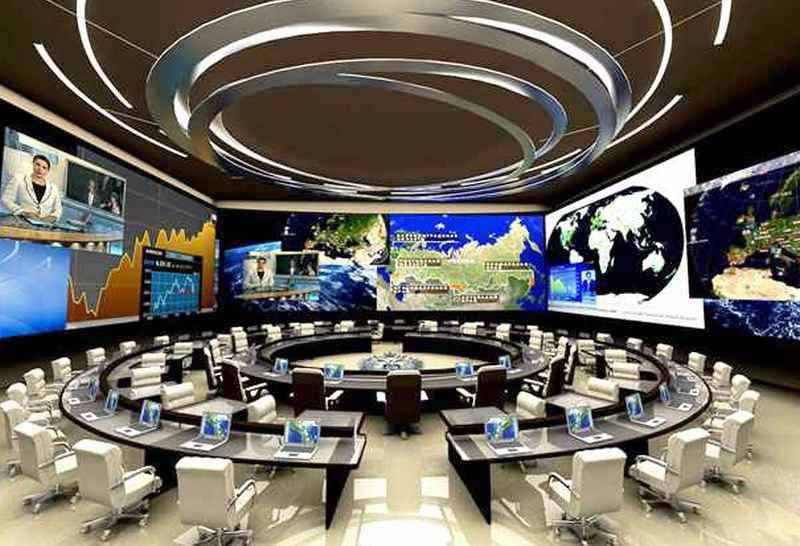 "The construction of this Center is under the strict control of Defense Minister Sergei Shoigu. All the necessary funds have been allocated for the construction of the facilities, so one hundred percent can be guaranteed that the center will be open strictly on schedule - by December 1. "
- said Petrov.
He noted that "the National Center is created taking into account the most advanced technologies and on the basis of modern building materials, it is saturated with the latest means of communication and communication, which are well protected." According to the project, the Center will have two helipads. One will be located on the banks of the Moscow River, and the other on the roof of the building.
The newspaper reminds that the Center is being built in Moscow on the Frunze Embankment. More than 20 public and private companies take part in its creation. The object will be the main link in the control system of the military organization of Russia. It will focus all departmental monitoring and management systems. The Center will make decisions on defense, the management of the daily activities of the Armed Forces and their full support.
According to the Minister of Defense of the Russian Federation Sergey Shoigu, "the technical equipment of the Center in the future will allow receiving real-time information from all over Russia, conducting a scenario analysis of the development of the situation, timely identifying trends and patterns of its development in the interests of strategic and operational planning and decision-making countries in peacetime and wartime. "