The Danish authorities have decided to join the missile defense system deployed by NATO in Europe, reports
Lenta.ru report
with reference to the statement of the head of the Ministry of Defense of the country Nikolay Vamen.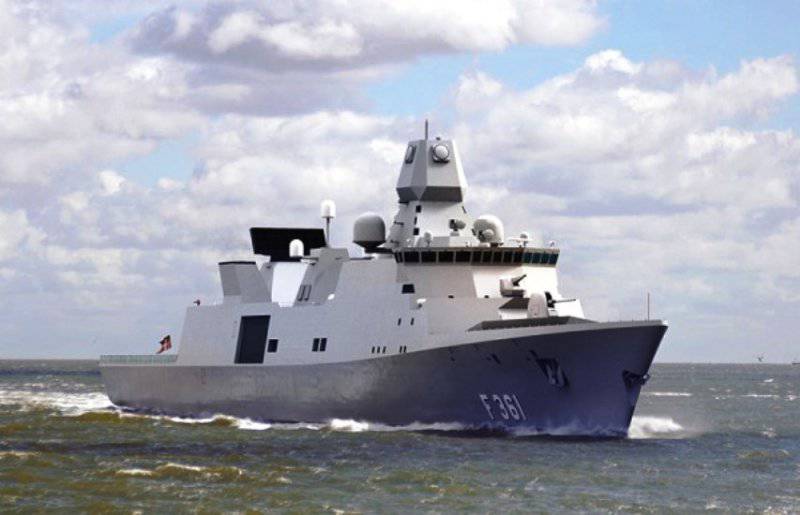 The decision was made on August 21 at a meeting of the Parliamentary Commission dealing with the state's foreign policy.
Wammen stressed that joining EuroPRO is not connected with the Ukrainian conflict and is not directed against the Russian Federation. According to him, this step was taken to protect Denmark "from rogue states, terrorist organizations and those who have the opportunity to launch a missile attack on Europe and America." He also noted that "missile defense is NATO's top priority."
Now the Danish government is busy preparing a feasibility study, on the basis of which it will be decided to install new radars on one or more frigates of the Royal Navy. Equipment of one ship will cost the Danish treasury approximately $ 73-91 million (400-500 million Danish kroner).
NATO Secretary General Rasmussen did not fail to say that "the accession of Denmark to missile defense will strengthen the power of the Alliance." The Danish oppositionists, the Red-Green Alliance and the Socialist People's Party, are against joining the missile defense system.
It is assumed that the construction of the European missile defense system will be completed by 2018. Russia believes that the deployment of the system poses a threat to its national security. In particular, the European missile defense system may violate the parity of Russia and the United States in the field of strategic missile weapons.