The Audit Chamber (GAO), the auditing body of the US Congress, recognized as illegal the actions undertaken by the Pentagon to free Sergeant Bowie Bergdal, who spent 5 years in Afghan captivity, reports
RIA News
with reference to the television channel Fox News.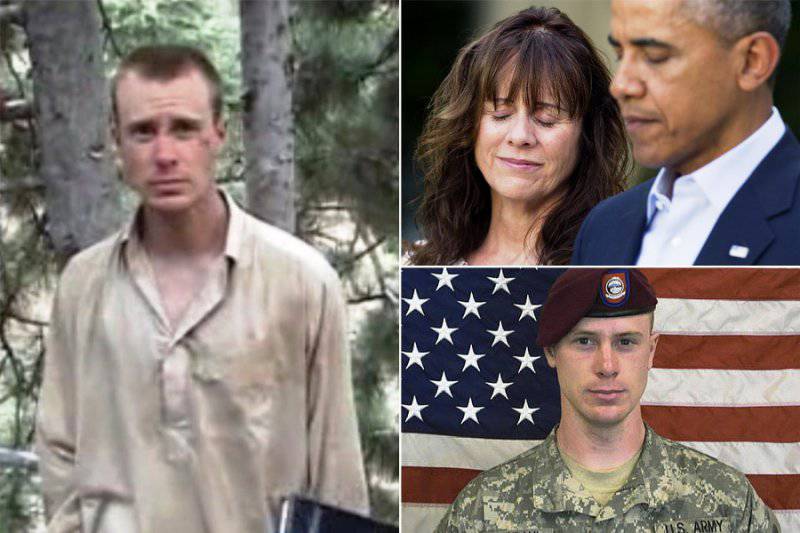 In a statement, the GAO said that the leadership of the military department, in violation of current legislation, "did not notify the relevant congressional committees of the deal 30 days" before its execution. The Accounting Chamber also noted that the Pentagon "used extrabudgetary funds during the exchange, which violates the federal law on the prevention of the deficit."
In July, congressmen from the Armed Forces Affairs Committee, guided by the same provisions, by majority vote, convicted President Sergeant Barack Obama for the exchange. The indictment resolution will be reviewed by the House of Representatives in the fall.
Bergdal disappeared in 2009 after leaving the US base in the Afghan province Paktika. It was soon established that he was being held captive by the Taliban group. And in May of this year, it was announced that the sergeant was exchanged for five Taliban field commanders.
In America, this news was interpreted ambiguously. The White House has been criticized for the disproportionate deal. However, Obama said that he is not going to apologize to anyone, since the release of prisoners of war is a sacred duty of the authorities.