Russian Defense Ministry: Western politicians claim the Russian invasion of Ukraine under the guise of humanitarian aid is a provocation
On Thursday, August 21, Deputy Defense Minister Anatoly Antonov met with the representative of the Red Cross, Laurent Korba. The meeting discussed the delivery of humanitarian aid to the east of Ukraine and the facts of the use of heavy artillery and prohibited types by Kiev
weapons
reports channel
RT
.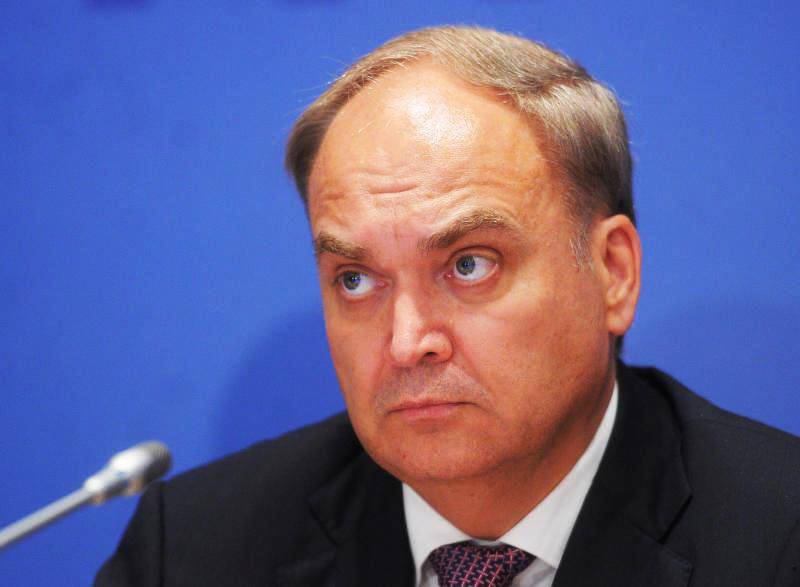 Following the meeting, Antonov said that great attention was paid at the negotiations to the situation when the Ukrainian authorities are delaying clearance of humanitarian aid.
The deputy minister also reminded the representative of the Red Cross that the methods used by Ukrainian security forces in the conduct of hostilities lead to an increase in civilian casualties.
"The buildup by Kiev of the so-called anti-terrorist operation, during which the indiscriminate use of heavy artillery, multiple launch rocket systems, ballistic missiles and aviation leads to numerous civilian casualties and the destruction of vital infrastructure "
, - said Antonov.
He also expressed serious concern over the use of "inhuman weapons, incendiary ammunition and ballistic missiles equipped with cluster heads" in residential areas.
In addition, the deputy minister said at the talks that all the statements about the invasion of the Russian Federation into the territory of Ukraine under the humanitarian cover are fiction and provocation.
"During the meeting, I drew Mr. Korba's attention to the fact that the statements of the leadership of some European countries and NATO about Russia's alleged plans for a military invasion of Ukraine under the guise of a humanitarian operation are not true and are provocative"
- said Antonov.
He noted that numerous checks "did not reveal any undeclared cargo in the convoy, but its military escort through the territory of Ukraine is not provided for."
According to the deputy minister, Korba praised Russia's activities in assisting refugees from Ukraine and the "organization of a humanitarian convoy." At the same time, he expressed concern that the Kiev authorities are making new and new demands on the ICRC staff in connection with the humanitarian operation.
Antonov called on the opposing sides in Ukraine to cease fire to ensure the safe passage of cargo. In addition, in his opinion, this could be a step towards the beginning of a peaceful resolution of the conflict.