19 August 55-year-old American Mark Gregory Paslavsky, who fought on the side of the Kiev junta as part of the Donbass battalion, died in battles near the town of Ilovaiskaya, reports
"RT in Russian"
.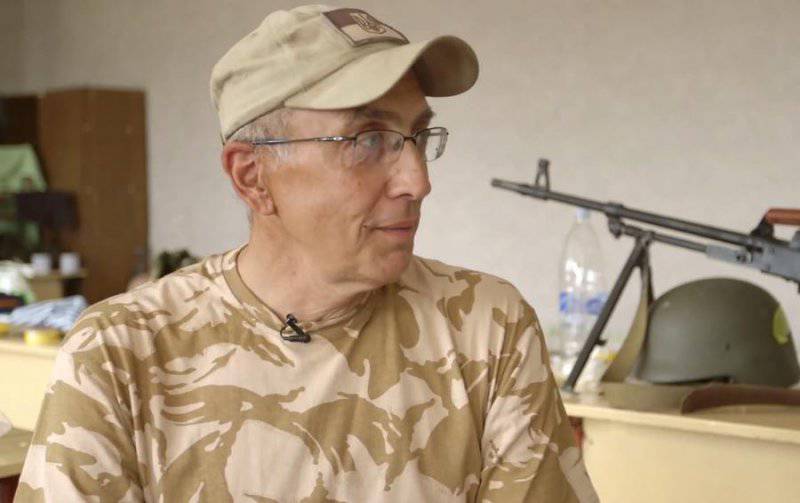 Paslawski, who took Ukrainian citizenship to participate in hostilities in the east of the country, took the call sign "Franco" in honor of the revolutionary and poet Ivan Franko.
His colleagues note that he fervently hated the Russians, although he had worked in Moscow and Kharkov for a long time. According to the Donbass fighter, called Lex, when 8 militias, including several Russians, were taken prisoner, Paslavski literally exploded after one of them was given a cigarette.
"Would you give him more vodka! These guys want to kill us! "He exclaimed.
In addition, Lex noted that Franco was a very wealthy man, but for some reason concealed it.
"He never spent his money and used only the uniform that was issued to the battalion," said an American colleague.
Paslavsky, who graduated from the West Point US Military Academy and served in the rangers ranks until 32 years, "constantly scolded Obama because the United States did not give Ukraine any support, but he was ashamed of it."
According to the Ukrainian photographer Maxim Donduk, who collaborates with the Donbass battalion, an American who received three wounds in the back could still be saved if there were an ambulance or an ambulance helicopter nearby. He also noted that on that day the commander of the unit Semyon Semenchenko was wounded.
"It was a disastrous operation. It was assumed that the Donbass would make its way to the city with the support of three other battalions, but they were frightened, and now we are surrounded by separatists and are under fire from Gradov and mortars. If they manage to cut us off the road, then we all will end, "said Dondyuk.