The militia DNR took control of two villages under the snow
On August 21, militia fighters of the Donetsk People's Republic took control of two villages under Snezhniy - Manuilovka and Petrovskoye. During the fighting, they destroyed about 10 units of heavy and light armored vehicles. In addition, 13 Ukrainian military personnel were captured, including a major, a lieutenant colonel, and a colonel in the Ukrainian army.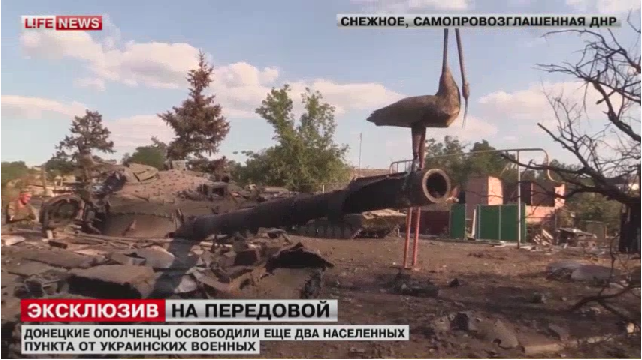 "The militia forces entrenched five kilometers from Saur-Mogila, near the village of Petrovskoye. Retreating, the enemy tried to blow up the bridge over the river Sevastyanovka, but the bridge survived. According to him, the militia forces entered the village and prisoners were taken without resistance, "the correspondent said
LifeNews
.
The Minister of Defense of the DPR, Vladimir Kononov, noted that the captured soldiers who did not commit crimes against the peaceful inhabitants of Donbass would be exchanged or released.
"In the DPR, a law on martial war crimes tribunals was adopted. They will be in charge of all the crimes committed by the military, including the "spin" of cars from the owners. The military prosecutor's office and the courts will do this, "he said.
ITAR-TASS
also reports that in Donetsk a reconnaissance and sabotage group of Ukrainian security officials was liquidated, which moved around the city and struck at residential areas. Fire spotters and snipers were found with the assistance of local residents.
If the militia report real progress, the Ukrainian national guardsmen seem to prefer to create the appearance of successful actions during a punitive operation. The DPR militiamen told what tricks they were going to create reports for the command.
"Yesterday, the" brave "Ukrainian soldiers came here on expensive American jeeps, in new camouflage, hung a flag on the building, took pictures, reported on Facebook and Twitter about the capture of the administration and retreated," said one of the militiamen, noting that Yasinovataya still controls the DPR.