The USA does not have enough money for a new ballistic missile
The shortage of funds threatened the development of a new American intercontinental ballistic missile (ICBM): the project to replace Minuteman III could be frozen for two years, the newspaper said
"Sight"
with reference to
Nextgov
.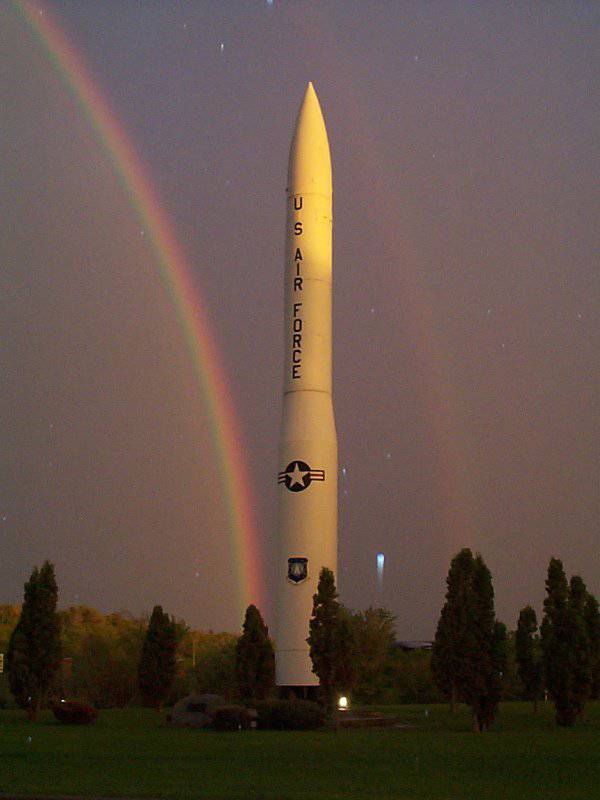 It is noted that this is a small amount by the Pentagon standards - 28 million dollars, but they are needed to purchase equipment in the laboratory, which is testing and developing "new solid-state elements that are considered key for the future missile guidance system."
It is planned that the new missiles, called the "strategic ground-based deterrence potential," will come to replace Minuteman by the year 2030. According to the plans of the American command, instead of 450, the current ICBMs will deploy around 420 new ones.
The lack of funds for the development of new missiles is due to the diversion of "the mentioned 28 million dollars to other needs in the 2014 fiscal year and the absence of a departmental request for the allocation of these funds in the 2015 fiscal year by internal divisions in the Air Force."
"If the laboratory does not receive equipment from the state requested by each of the contractors Boeing, General Dynamics, and Lockheed Martin, none of these three companies is expected to invest their own funds in the militarization of ready-made commercial solid-state guidance technology widely used in modern
aviation
and rocket technology, "notes
Nextgov
.
Minuteman III is a three-stage solid propellant ballistic missile with a maximum range of damage of more than 9 thousands of kilometers and a circular probable deviation of about 200 meters. Its launch weight is 35 tons, length is 18.2 m, and the maximum case diameter is 1.67 m. The missile can carry from the 1 nuclear warhead of the Mk21 type to the 3 of the Mkl2 or Mkl2A type. In addition, in the head part there is a complex of means for overcoming missile defense.
www.airforce-technology.com