On Wednesday, Gerd Muller, the Minister of Economic Cooperation and Development of the Federal Republic of Germany, accused Qatar of financially supporting the Islamic State group, which became active in Iraq and Syria. Previously, only experts spoke about Qatar's connection with the Islamists, so this is the first statement made by a representative of a Western government.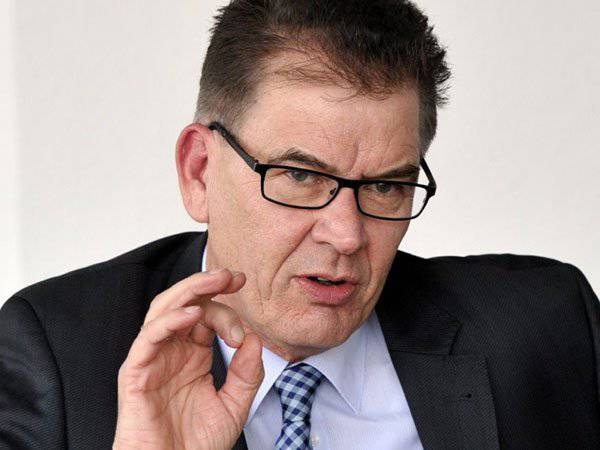 "Such a conflict always has a background. I'll be back three years ago. The Islamic State detachments from Iraq are the lost sons, including those from Iraq. You need to ask yourself the question - who is arming, who is financing the forces of the "Islamic state". The key word is Qatar, "quotes the Minister as the newspaper
"Sight"
.
Earlier, German Vice-Chancellor Sigmar Gabriel stated the need for a public debate about who supports the militants of the "Islamic State", but did not mention the countries themselves.
It is worth noting that Qatar gets
weapon
including from Germany. In particular, in 2012, there were delivered weapons to 673 million euros.
Apparently, the reason for the statement of the German Minister was
the penalty of american journalist james foley
However, according to the President of the Institute of the Middle East, Yevgeny Satanovsky, the West will continue to ignore the actions of Qatar after the barbaric massacre. He noted that Muller "may be a decent person - he recognized and sincerely indignant, but there will be no sense from this."
"Qatar is one of Europe's hopes for minimizing Russian natural gas supplies. What claims can be to the emirate of Qatar? He is not Russia! ", - Satanovsky remarked ironically.