According to the
of the Center for Strategy and Technology Analysis Blog
with reference to
Oryx Blog
During the fighting in the Libyan capital Tripoli, radical Islamists launched Soviet X-29T air-to-surface missiles with control surfaces and rudders removed from an improvised ground-based installation based on a commercial truck.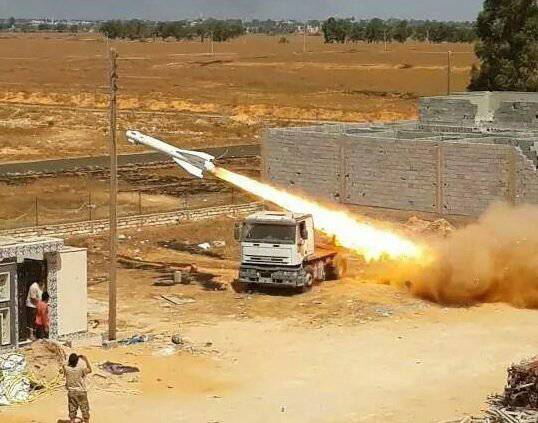 These missiles, equipped with a television guidance system, were supplied to the Libyan Air Force at the end of the 1980s to arm the Su-24MK bomber. X-29T came to the Islamists during the seizure of the Libyan air force base Gardabiya near the city of Sirt, where the 1124-I squadron of the Libyan Air Force had been deployed.
It is also noted that the radicals captured another Soviet-controlled
aviation
weapons, including X-29L and X-25 air-to-surface missiles and KAB-1500 adjustable bombs.