The "Warrior" outfit will be supplemented with a special helmet.
Russian armor 6B47, created for equipment "Warrior", is currently undergoing military tests, which should be completed before the end of this year. As indicated on the company's website
Rosteh
This development (TsNIItochmash) is unique and has no analogues in the world.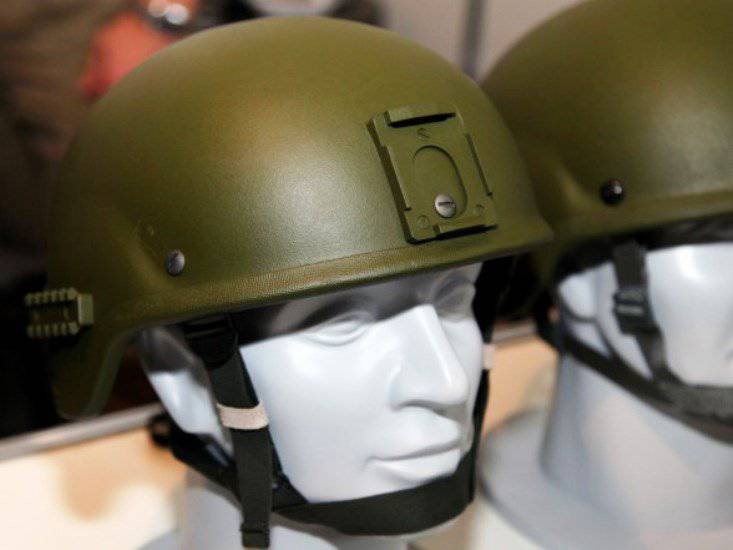 "A new development is a combined-arms helmet suitable not only for motorized riflemen, but also for paratroopers and even special forces soldiers"
, - said Oleg Faustov, chief designer of the TsNIItochmash for combat gear.
"The weight of the helmet is just 1 kg. With the protective properties of our helmet, its American counterpart will weigh almost 1,5 kg with a smaller area "
- said the chief designer.
In addition to clothes, the "Warrior" outfit includes "about 40 various elements, including small
weapon
, systems of aiming, protection, electronic communications and navigation. The averaged warranty period for the use of the "Warrior" is five years ", is indicated on the website.
According to Faustov, in Russia for the first time "a technology was developed, when without a deterioration in the properties of a ballistic fabric, it was possible to create a solid helmet dome. Previously, aramid fabrics were impregnated with special compounds, after which they were pressed, resulting in plastic. But plastic always works worse than non-impregnated layers. Our helmet is solid above, but inside it there are non-impregnated layers of ballistic fabric. "
During the tests, the protective properties of the helmet are evaluated at different temperatures and in different weather conditions. The product must protect the fighter at t˚ from -50 to + 50 in snow, rain and even in sea water.
If the tests are successful, then at the beginning of 2015, the armored helmets will begin to enter the troops. For the first time, the product was demonstrated at the TsNIItochmash stand at the exhibition "Technologies in mechanical engineering - 2014".