The North Korean State Defense Committee attacked the United States Secretary of State John Kerry with harsh criticism, calling it "a wolf in sheep's clothing," reports
Lenta.ru report
with reference to the agency "Yonhap".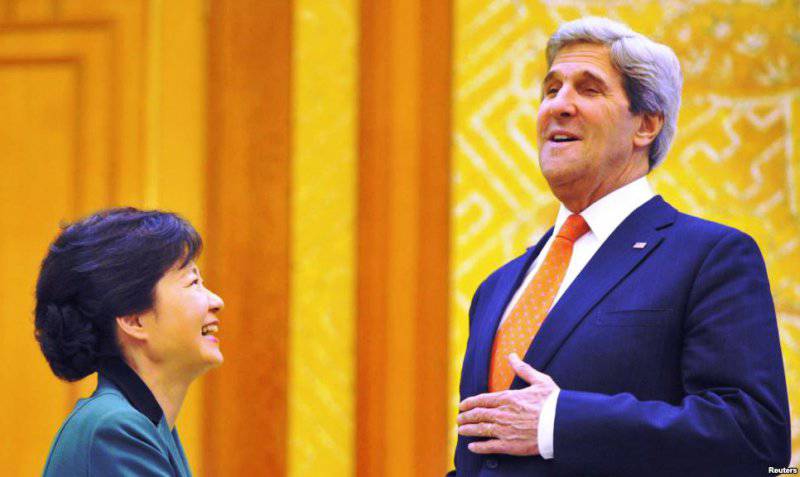 The State Committee's policy department accused the American diplomat of infantilism, since threats to the DPRK were followed by his proposal for peace talks.
The state secretary said that he was fighting for peace on the Korean Peninsula, while the United States and South Korea began large-scale military exercises there.
"His (Kerry) behavior once again clearly indicates incorrigible American hypocrisy
, - the North Korean agency TsTAK conveys the words of the representative of the State Committee. -
The US is cheating and mocking humanity using all sorts of tricks. "
This message was published only in Korean (there are also English and Spanish versions of the TsTAK), so that against the background of the military maneuvers of South Korea and the USA that started three days ago, a new reason for anti-American rhetoric began.
With such offensive statements DPRK spoke before. In April, for example, Pyongyang called South Korean President Park Geun-hye a "political prostitute", accusing her of indulging the White House and Barack Obama personally.