Elite Forces of Coup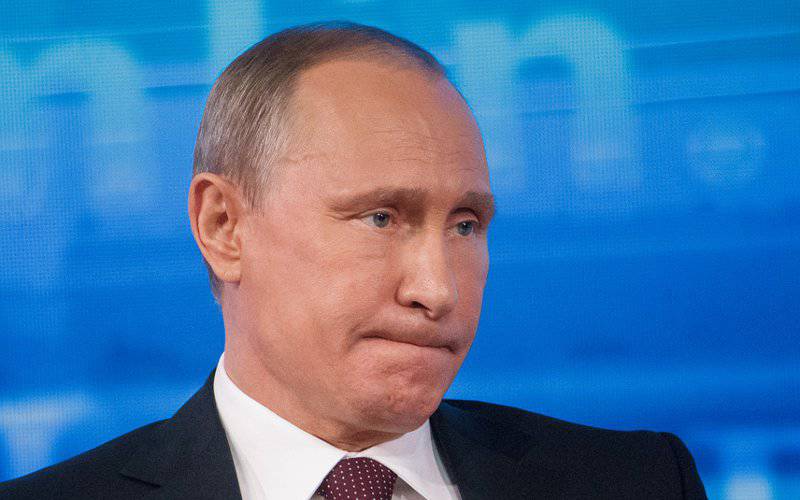 Who will the West put on, not abandoning plans to repeat the Ukrainian scenario in Russia?
In the next two to four years, the West will try to organize a coup d'etat in Russia, by analogy with the Ukrainian Maidan, to remove Vladimir Putin, says writer and economist Nikolai Starikov.
The most problematic, in his opinion, may be the 2016 and 2018 years, for which parliamentary and presidential elections are scheduled.
"These will be the points when they try to carry out coups. The fact that they, speaking in pirate language, discharged Vladimir Putin with a "black mark" is obvious. That is, they believe, and rightly believe, what exactly our president is hindering the implementation of their plans. Therefore, they are looking for the forces that will be ready to carry out a palace or some Maidan coup in Russia, "Starikova quoted the Navigator news agency as saying.
And this force, he suggests, may well be the so-called political and economic elite of the country, which the West is now aggressively trying to split.
Therefore, such "original" sanctions are sure the economist. Against state-owned companies and banks they are introduced. Against private business, no.
"Not a single bank, not a single oligarch, not a single oligarchic company was sanctioned. This is a direct message: if you are close to the president, if you enter his inner circle, then we will beat you. Therefore, if you want your business to flourish, then distance yourself from it or even become our tool in the palace coup that we need, "Starikov said.
He also draws attention to the fact that Western sanctions have by no means affected all members of the government of Medvedev: "Minister Rogozin — sanctions have been imposed on him. Minister Shoigu - against him sanctions imposed. And the Minister of Finance Siluanov, who pays for everything that Shoigu and Rogozin does, does not have sanctions against him. And why? "- asks Starikov.
And he himself replies: "Because he is a liberal." And "if you are a liberal and are far from the president, then you will not be included in the sanctions list," the writer believes.
How much is the scenario written by Starikov for Russia?
- if you think
historical
by analogies, we can recall that one similar event happened in our country not so long ago - in 1991, - says State Duma deputy, director of the Center for Research on Political Culture of Russia Sergey Vasiltsov. - The coup seemed then something incredible, although all kinds of signals and signaling devices were. And it was obvious: something was being prepared.
Can we expect something similar in the future? I definitely stand on the position that in our era, in the era (it is not entirely clear where, but, nevertheless, transitional, very stormy, very so foggy), in general, everything is possible.
All this is embedded in the logic of what is happening today.
- Explain ...
- We have ended the post-Soviet period. The period when they pushed away from the Soviet coast, but to the bourgeois, capitalist coast, to which they rowed so hard, in my opinion, they did not finish.
The transitional period dragged on, and it is absolutely clear that the model that was set in the form of a goal — entry into Western civilization, the creation of bourgeois society in the Western style, and so on — did not take place.
Nobody waited for us in the West. Nobody needs us there. And if they are needed, then in the form of pasture, which is pinched, feeding on it, and at the same time trampling when the flock goes on the grass ...
This does not bode well for us. It's good that Putin understood this and began to turn the ship a little bit the other way. But such a sharp transition from one to another is always very painful.
Today we have a lot of incompatible. That is, the patriotic statist politics (and we already see its real features, even the fruits, in the form of Crimea) are combined with a liberal financial and economic balance. But these are two incompatible things.
- The very "weak spot", where really drive a wedge?
- I think in the West this is also very well understood. There are many good analysts there. They are an experienced people. And in this demarcation line, so to speak, and, perhaps, in the rift, they will most likely try to drive wedges.
Moreover, the wedges have where to drive. Even at the level of government one can see, let's say, two groups of actors. Some support the current line of the president. Others are firmly in liberal positions.
Of course, this cannot last long. Need a new personnel policy. A new team of people is needed who would not only formally work out these or other instructions, as if implementing them. And roll up their sleeves, worked.
The director of international programs at the Institute of National Strategy of Russia, Yuri Solozobov, in turn, recalled the theory that it is considered that the 1917-th year in Russia will repeat in exactly one hundred years.
- About this theory started talking even in the time of Yeltsin. This 17 year, as a mystical date, like 14 year - the century of the beginning of the First World War, always hovers in the minds, like some self-fulfilling prophecy.
Later in the expert circles appeared the theory of the "sixteenth year". She was born, oddly enough, in the Center for Scientific and Political Thought, close to Vladimir Yakunin. A detailed report was prepared there, which predicted social risks and social tensions in the country. It indicated that a possible increase in social activity, comparable to that in 91-93, would occur just in 2016. It was also noted that at this moment "interception of power" is possible.
- What does it mean?
- That is what is behind this, completely incomprehensible. But it is very significant that the United States offered the post of new ambassador to Russia, John Tefft, who is well known for his specific skills in organizing all sorts of "color revolutions". He has already managed to exercise in this matter, including in Georgia.
While the first stage is underway, it must be assumed preparatory. It takes about a year or two, judging by the scenarios that unfolded in other countries.
But the thing is that if you read the theorists of the "color revolutions" and coups, it is, after all, not a 100% given. Much, if not all, depends on how solid is solidarity between the country's population and the national leader, the leadership.
And Putin's rating is now unusually high. And this is not only "vtsiomovskie" estimates - for 82%. These are assessments of independent sociological structures, Russian and foreign.
So in these conditions it will be quite difficult to rock the boat.
As for the bet on the internal split of the elite, we know that under certain conditions the sense of self-preservation of the leaders is triggered, and personnel cleansing is done quite toughly, despite friendly ties and acquaintances.