In Ukraine, a new "fun" appeared - to sow stuffing in the media, and then demand confirmation from the security forces. This time, this "fun" turned into a complete fiasco for Kiev. UkroSMI spread material that allegedly Russian military equipment entered Lugansk, but ...
This "information" unexpectedly for UkroSMI was denied by the speaker of the information and analytical center of the National Security and Defense Service of Ukraine, Mr. Lysenko. He said that intelligence does not confirm the arrival of a column of Russian military equipment in Lugansk.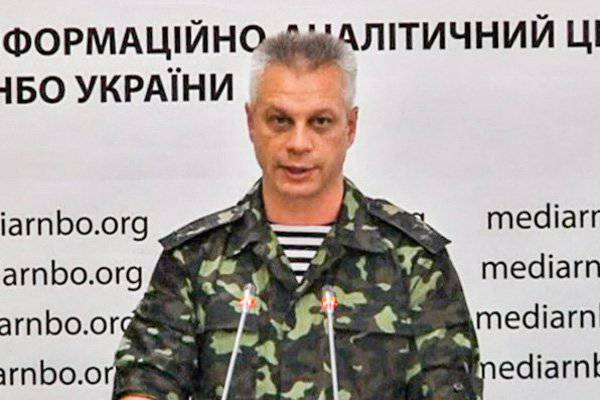 Lysenko quotes
RIA News
:
We do not have official confirmation of our intelligence regarding the existence of this column.
These statements obviously forced the representatives of the ukropress to scratch their heads, because until that moment, the very same Lysenko had confirmed all the "ducks" that were flying out of the mass disinformation media of Ukraine. Is there a glitch in the dill program? Virus?
In order to somehow distract public attention from this incident, the Ukrainian media began to savor information about the dismissal of thousands of Donbass policemen by 1,5 "for betraying the oath of allegiance to the people." Relishes, in particular,
UNN
referring to Avakov's advisor Mr. Gerashchenko:
To date, 1 490 law enforcement officers in the Donbass fired for treason oath of allegiance to the people of Ukraine. Another 1227 law enforcement officers fired from ATS on their own.
Gerashchenko said that 40 opened criminal cases against police officers from the Donetsk and Lugansk regions.