DNR: the activity of Ukrainian sabotage groups, "expecting" a humanitarian convoy from Russia, increased
Representatives of the Donbas people's militia claim that they have at their disposal information confirming the activity of the Ukrainian sabotage groups towards the future movement of the Russian humanitarian convoy. In an interview
RIA News
One of the representatives of the militia said that actions are being taken to identify and destroy the Ukrainian sabotage teams operating in the territories controlled by the militias.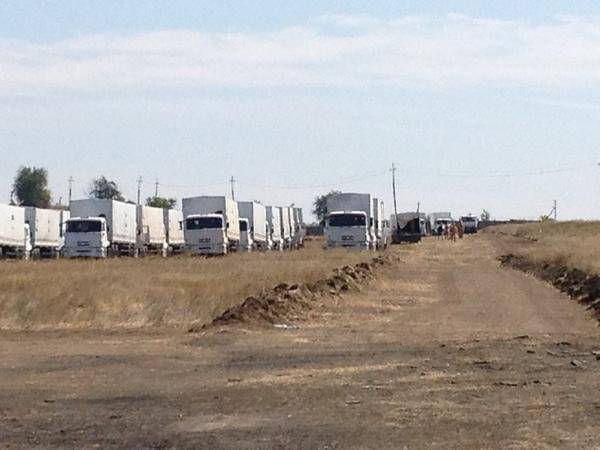 The first 16 KamAZ vehicles with humanitarian aid still continue to be located at the Russian checkpoint "Donetsk". The rest of the cars can not even get to the inspection site. The Ukrainian side is stalling, postponing the inspection of the cargo. In turn, the inspection of cargo through the Red Cross has already been carried out, and representatives of the ICRC expect the Ukrainian side to provide security guarantees for further advancement of the column.
On the eve of the Kiev representatives said that they guarantee safety only in those territories that are controlled by ukrosilovikam. All this can mean only one thing: the probability of provocations, the purpose of which will be the next hanging of "all dogs" on the militia from Kiev, is very high. Now with truck drivers, special instructions are being given on security measures by representatives of the International Committee of the Red Cross, who have worked in hot spots in different parts of the world.