In 2015, Russia will begin the implementation of the arms contract signed with Angola, which provides for the supply of X-NUMX fighters Su-12K, the newspaper said
Kommersant
. Currently, 18 machines are located at the 558 aircraft repair plant in Belarusian Baranovichi, but 6 of them didn't arouse the interest of foreign customers, so it is likely that they will be written off.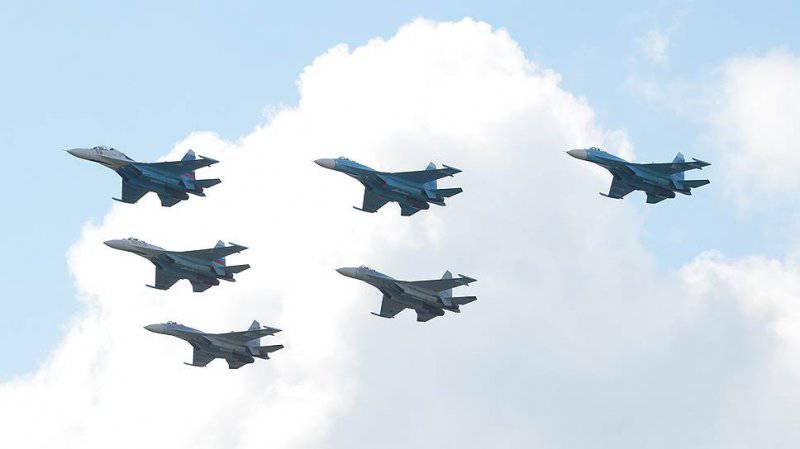 The fact that Rosoboronexport has not yet found buyers for the Su-30K was reported by a source close to the military-technical cooperation system. According to him, if the situation does not change in the near future, then six fighters will be allowed into spare parts.
"It would be logical if all planes of this type would go to Angola,
story
with Su-30K would be closed. But then the Angolans would go beyond the limits of the loan we issued, and they did not want to sacrifice other types of weapons for six aircraft, "the source said.
The first confirmation of the delivery of Russian Su-30K fighters and the issuance of a loan for 1 a billion dollars for the purchase of ammunition and special equipment for Angola was announced by the CEO of Rosoboronexport January Anatoly Isaykin. Later, representatives of the corporation "Irkut", which owns the machines, clarified that the Angolan side will receive 27 from 12 aircraft.
The possibility of buying fighters was also considered by Belarus and Vietnam, but, as Isaikin noted, they had to be abandoned due to the high cost.
"Even after repair and modernization, their price is far from being within every country," he said.
According to experts, the cost of 18 fighters without repair and upgrading is 180 million dollars, in the Su-30KN variant - 270 million.