In December, the Volgograd Machine Building Company will launch the production of experimental models of the Sprut anti-tank cannon for preliminary tests in December, reports
"Messenger of Mordovia"
With reference to the Department of Strategic Communications Concern Tractor Plants.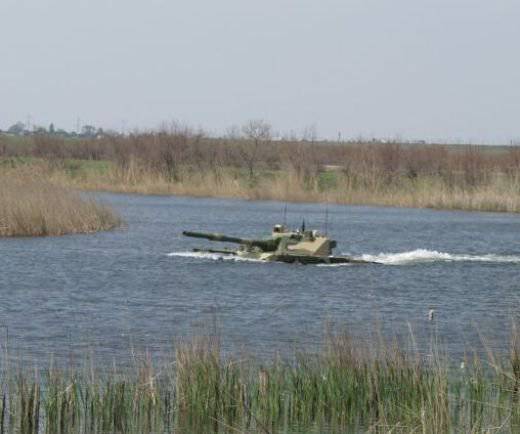 The company's executive director, Alexander Klyuzhev, noted that the government contract with the Russian Ministry of Defense, providing for development work on the modernization of the 125-mm self-propelled anti-tank gun 2С25, was signed at the end of 2013.
This year, the designers of the Volgograd plant submitted a technical design to the customer and began to develop working design documentation.
It is planned that in the course of the modernization, the Sprut will be unified with the BMD-4М according to the power unit, chassis and transmission. In addition, the updated self-propelled gun will receive a digital sighting system.
According to military experts, this self-propelled gun will be able to fire with new projectiles capable of destroying the most modern models of the Abrams and the Leopards.
At the same time, Volgograd specialists are working on adapting the Sprut chassis to promising 152-mm and 120-mm artillery guns, developed jointly with the Federal State Unitary Enterprise Central Research Institute of Precision Engineering.