The daily summary of the militia provides data on the personnel of the Ukrainian security forces and the militia of the DPR and the LPR who are involved in fighting in the east of Ukraine.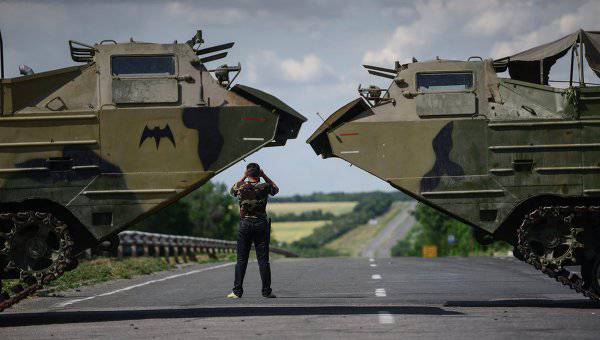 It is noted that the Ukrainian military has a grouping in 48-52 thousands of people, 550-600 armored vehicles. In addition, Donbass pulled up to 270 volley fire and artillery systems, as well as to 15 aircraft and 5-10 helicopters.
In turn, the militia can counterpose them to "approximately 19-23 thousands of personnel, up to 130 units of various armored vehicles and around 50 various artillery systems and MLRS."
"Despite the continued overall superiority of the junta in people and technology, the balance of power is gradually straightening and is no longer quite blatant, as it was in June or July," the DIA headquarters report, RIA
"News"
.
It is worth noting that a month ago it became known that Igor Strelkov ordered 500 officers and 10 of thousands of soldiers' cockades for the DPR militia. In addition, he noted the need to purchase "several thousand quilted jackets" for fighting in the cold season.