According to the chairman of the parliament of Novorossia, Oleg Tsarev, the militia managed to intercept the Ukrainian security forces' radio communications, which confirm the huge losses of the government forces. In particular, 483 servicemen died near Donetsk only for 19 August.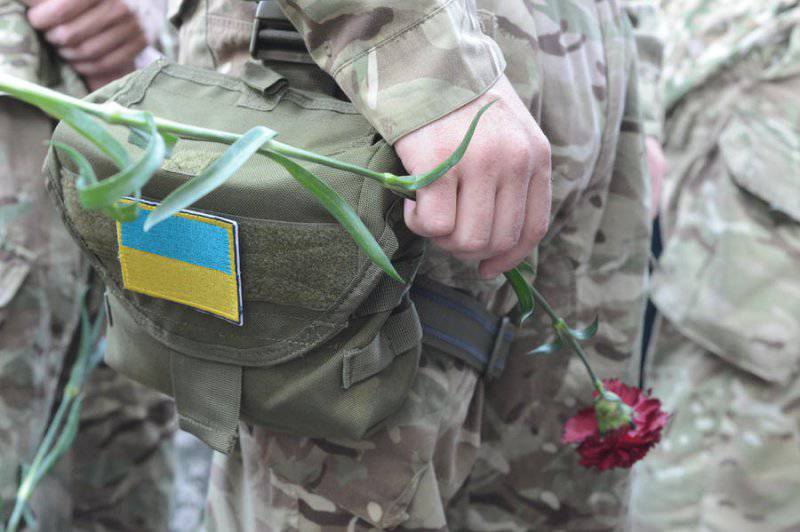 "It is a rare case when the reports submitted by the militia units turned out to be less than the loss figures of the Ukrainian troops, which we received through radio interception of negotiations between the Ukrainian military. Only today, as a result of heavy fighting near Donetsk, 483 of the Ukrainian military and more than seven hundred wounded have died. Sooner or later, the Ukrainian authorities will answer for the dead from all sides, "quoted Tsarev
"Russian Spring"
.
In the ranks of Ukrainian soldiers growing discontent with the actions of the command, said
"RT in Russian"
. So in the city of Novograd-Volynsky in the Zhytomyr region gathered the surviving soldiers of the 30-th separate mechanized brigade, defeated by the DPR militia, who demanded from the commanders to answer the question of why the fighters were sent to certain death, and then accused of desertion.
"Comrade Colonel Nesterenko, there is one. He threw us, completely. We are from reconnaissance, here the boys are standing. These are those who survived, "said one of the soldiers. - We had Captain Verpeta. I also give him a very big hello. I will kill him if I see him. "
But all this does not seem to bother the president of Ukraine, Petro Poroshenko, who continues to set impracticable tasks for the military, declaring another change of tactics and regrouping of troops. However, according to experts, Poroshenko's plans are nothing new, in fact, not. Ukrainian security forces have already tried to break the militia into separate groups, narrowing the ring around each, but after failures in contact battles, they switched to massive shelling.
"The only thing that remains for the Ukrainian military is to destroy the city of the southeast at the root. The material base of the troops is in poor condition, the soldiers lack experience. Scorched earth tactics - this is what is going on, "give the words of Leonid Ivashov, vice-president of the Academy of Geopolitical Problems.
"Vesti"
.