The director of the Information Policy Department of the Ministry of Foreign Affairs of Ukraine, Perebeynis, states that Ukraine is ready to ensure the security of Russian humanitarian aid only in those territories that are under the control of Ukrainian security officials. This information was spread by the news agency.
RIA News
.
At the same time, Perebeynis declares that the entire responsibility for the safety of the cargo during the passage of the convoy through the territory controlled by the militia (in the perebeynis rhetoric - "illegal armed formations") rests entirely with the militia.
According to Perebeynis, humanitarian aid will be distributed between the needy residents of Donetsk and Lugansk, as well as among the residents of the "liberated territories".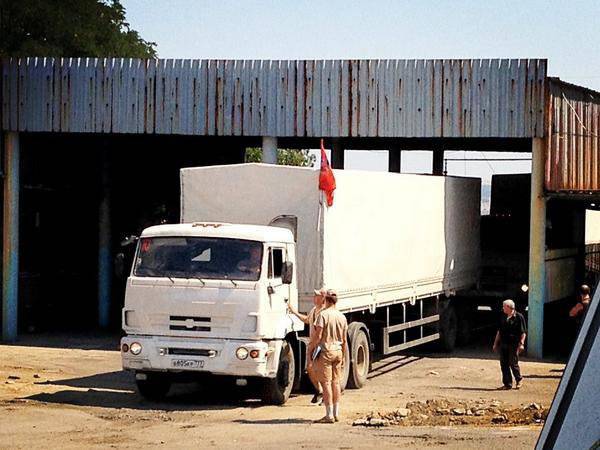 The words of the representative of the Ukrainian Foreign Ministry that Kiev is ready to ensure the safety of the cargo only in areas controlled by ukrosiloviki indirectly indicate that provocations against the Russian humanitarian convoy in an attempt to "transfer the arrows" to the militia of the DPR and the LPR are not excluded.
Russian humanitarian aid is transported on KamAZ trucks 280. The total weight of the cargo - 1856 tons. The International Committee of the Red Cross took into account the 12 names of humanitarian aid. After long "reflections", Kiev on the eve of it declared the Russian cargo humanitarian.