The airbase TSO "Tolmachevo" replenished "Terminators"
The Tolmachevo air base, located in the Novosibirsk region, received the Mi-14AMTSH Terminator transport and attack helicopter Mi-8AMTSH as part of the state defense order XNUMX, the newspaper reported
MIC
with reference to the press service of the military district.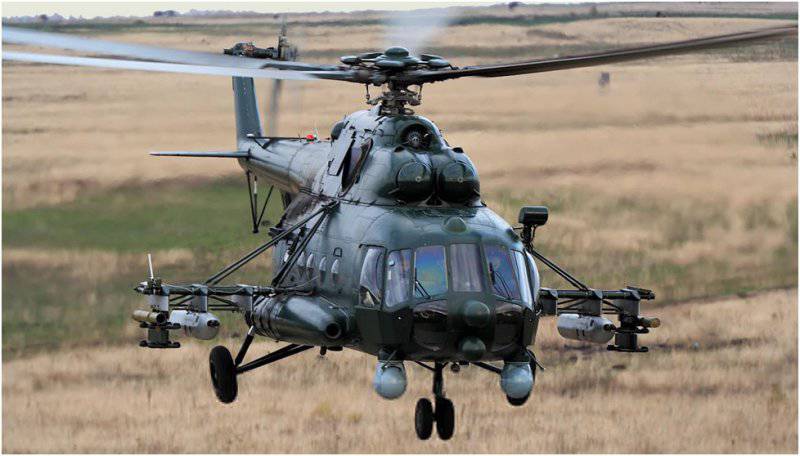 aviation
specialists have already completed the acceptance of equipment and attachments at the plant in Ulan-Uda and plan to complete the transfer of helicopters to Tolmachevo by the end of the month.
The press service informs that "the Mi-8AMTSH helicopter is equipped with a modern armament complex, crew armor protection and the" Test-1 "on-board registration device". In addition, the machine "can be adapted for the use of night-vision equipment." "Terminator" is able to take on board up to 37 paratroopers or transport up to 4 tons of cargo, which is mounted on the external sling.
The design of the machine allows it to operate at altitudes up to 6 km at any time of the day and in any weather conditions.
The press service also noted that "the flight and engineering and technical staff of the airbase successfully underwent retraining for new helicopters at the Center for Combat Use and Training of Flight Personnel of Army Aviation (Torzhok)."