Ukrainian security forces fighting in Novorossia began to experience a shortage of light-armored vehicles due to heavy losses. In this regard, they began using vehicles that were not previously intended for this, in addition to various trucks lined with armor plates, for example, the Strela-1 air defense missile system and the Konkurs combat vehicles,
Messenger of Mordovia
.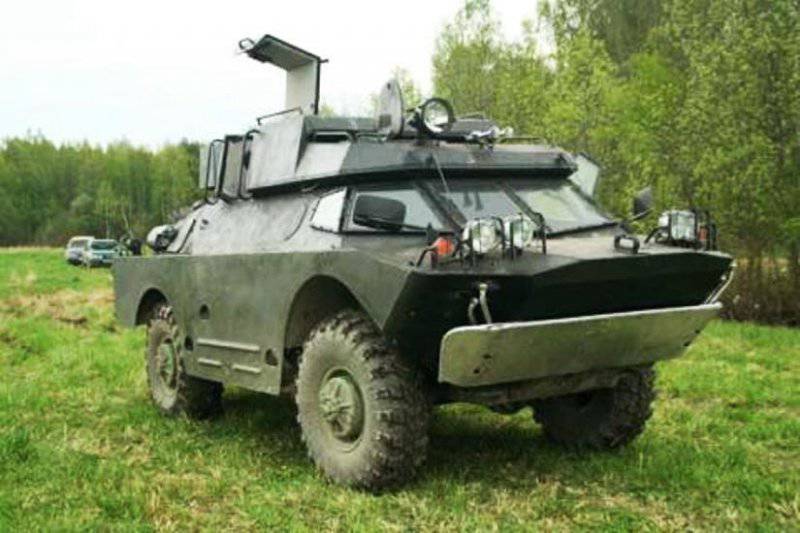 The publication writes that after the withdrawal of Soviet troops from Eastern Europe, "Ukraine got many hundreds of armored personnel carriers, including modern at the beginning of the 90's BTR-80." However, businessmen in uniform began to "correct" the situation, annually selling abroad a large number of "unnecessary" armored vehicles. And with those that remained, removed parts and installed on another, going for export, equipment.
"It is therefore not surprising that after almost three months of hostilities, most of the armored personnel carriers in the zone of the so-called ATO have practically knocked out a resource. Many armored vehicles turned Donetsk militia into scrap metal "
, - note the authors of the publication.
Now finding a replacement for the retired armored personnel carriers is becoming increasingly difficult. That forced Ukrainian military leaders to resort to "a variety of non-trivial actions."
So in one of the columns of the Ukrainian army, the Strela-1 air defense complex was seen, only without missiles. It turned out that the car was used as a normal "infantry delivery vehicle". According to military experts, the value of the former complex is not very high, and there is no way out for those who are seeking to conquer the Donbass.
"Herald" suggests that soon there may appear "even more exotic options for the so-called misuse of combat vehicles."