The National Press Club of the United States expressed concern about the safety of Andrei Stenin, a journalist with the Russia Today News Agency, and other correspondents who cover events in Ukraine.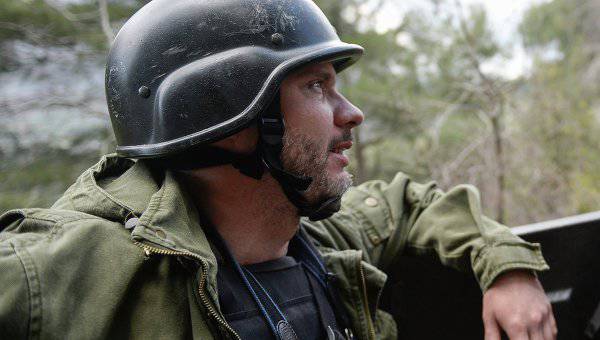 "It is very important that Andrei Stenin be found and released as soon as possible if he is being held by the Ukrainian security forces," the president of the club, Miron Belkind, told RIA
"News"
.
The press club's statement says that the parties to the conflict should respect the right of journalists to work without fear of persecution and threats to their security.
Andrei Stenin stopped communicating on August 5. According to some reports, he could fall into the hands of the Ukrainian security officials, but no confirmation was received from Kiev. 11 August The Ministry of Internal Affairs of Ukraine began proceedings for the loss of a journalist.
The next day, the Kiev authorities for the first time reported that they had information about the fate of Stenin. According to the counselor of the Ukrainian Ministry of Internal Affairs, Anton Gerashchenko, the press photographer was detained by officers of the Ukrainian special services on suspicion of "complicity with terrorists." Later, Gerashchenko reported that his words were "misunderstood": he only assumed that Stenin was detained, but he did not have exact data. On Saturday, Gerashchenko said that Stenin was wanted.