On Monday, Ukrainian Foreign Minister Pavel Klimkin said that Kiev was ready to go for a bilateral cessation of hostilities in the east of the country in case of establishing control over the border, resolving the situation with the hostages and ensuring the work of the OSCE monitoring teams.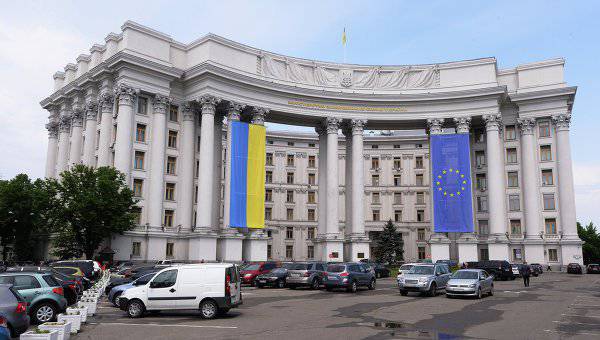 Earlier, Russian Foreign Minister Sergei Lavrov said that Moscow insisted on an unconditional ceasefire at the talks in Berlin, but the Kiev authorities continue to put forward conditions.
"We talked about key issues. For me, the absolute priority was effective control over the border, ensuring that OSCE monitors had the ability to fully monitor and verify, of course, that we made real progress on the hostages. These issues are key to moving towards a bilateral ceasefire, "Klimkin quotes RIA
"News"
.
In turn, the Prime Minister of the Donetsk People's Republic, Alexander Zakharchenko, said that the DPR was ready for constructive negotiations on an armistice, if Kiev put forward reasonable proposals.
"We are open for negotiations, we are waiting for reasonable offers. If there are reasonable suggestions to add up
weapon
, to ensure the closure of borders, we will talk on equal terms as equal partners, "he said.
ITAR-TASS
.
In addition, Zakharchenko stressed that the militia will "fight to the last, to protect their homes and families."
"They should recognize us as a state, now it's impossible to ask for some degree of autonomy," he said.