The authorities of the DPR have evidence of the use of prohibited ammunition by the Ukrainian security forces
The Prime Minister of the Donetsk People's Republic, Alexander Zakharchenko, said that the DPR authorities have evidence that Ukrainian security forces are using prohibited forms in eastern Ukraine
weapons
.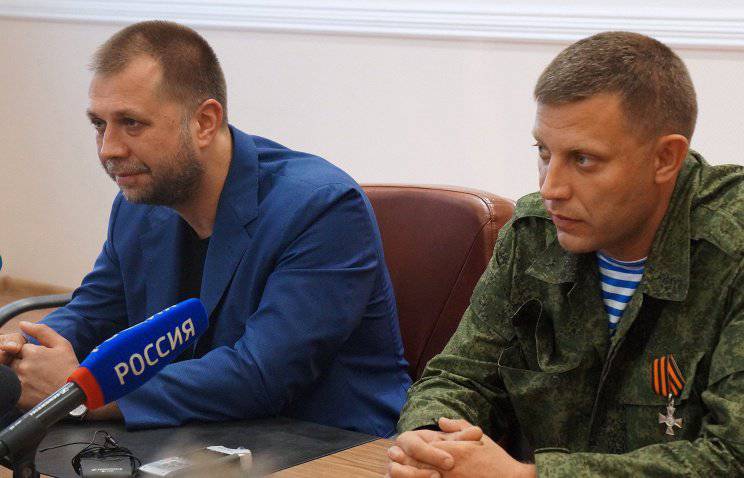 "The day before yesterday, the village of Dmitrovka was shelled with cluster bombs. (...) They contained chemical charges. The fighters who hit them are in the hospital. They have a gag reflex, a rash all over their body. (...) We gave samples for examination in Donetsk. Upon completion, we will announce the conclusion of specialists, "RIA quotes him.
"News"
.
In addition, on Sunday, the military bombarded the city of Mospino with phosphorus bombs.
"We collected samples and brought them to Donetsk for examination," Zakharchenko said, adding that the evidence will be provided by the DPR Defense Minister Vladimir Kononov.
Previously, the militia have repeatedly stated the use of phosphorus ammunition in eastern Ukraine. In particular, incendiary bombs shot at Semenovka village in the suburb of Slavyansk.
On July 25, Deputy Chief of the Main Operational Directorate of the General Staff of the Armed Forces of the Russian Federation, Major General Viktor Posnikir, stated that phosphoric ammunition was used at least six times.
"Today we have reliable evidence that phosphorus-containing ammunition was used in the cities and towns of Ukraine mentioned above," he noted. - It should be noted that phosphorus-containing ammunition was used in residential areas of settlements in which there were only civilians. All this, as we see it, is necessary for the Ukrainian side for the psychological and demoralizing impact on people, causing significant damage to social and communal infrastructures, which creates conditions for the onset of a humanitarian catastrophe. "